We all love our microwaves. They're handy, resourceful, and pretty robust. But nothing lasts forever, does it?
Microwaves do wear out over time. In fact, the average lifespan of a healthy microwave is just around ten years. Several things can go wrong with microwaves over time.
So, let's explore the longevity of our nifty microwaves and delve into what causes wear 'n' tear, what the danger signs to look out for are, and when it's time to treat ourselves to a new one.
Microwave ovens have been around since 1947, and it's safe to say they are still as much-loved as ever, with around 93% of households owning one by 2018. But how long do they last before it's time to send them off to the great big junkyard in the sky?
6 Signs Your Microwave Is on its Way Out
1. The door won't seal properly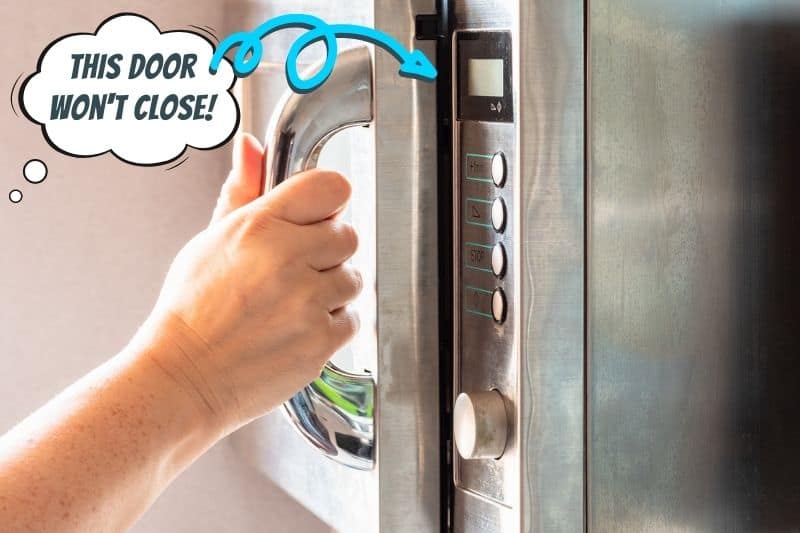 This is perhaps an obvious sign that your microwave needs repairing/replacing. A microwave functions by generating and maintaining heat, so a faulty door will compromise both of these factors and shouldn't be ignored.
Regular exposure to the mic's magnetic energy can be harmful to our health.
2. Food isn't heating properly
Again, another dead giveaway. Your microwave serves one purpose, and that purpose is to infuse your food with heat until it's cooked. If it's not doing this then it's fairly obvious it's on its way out.
3. Smoke and odd smells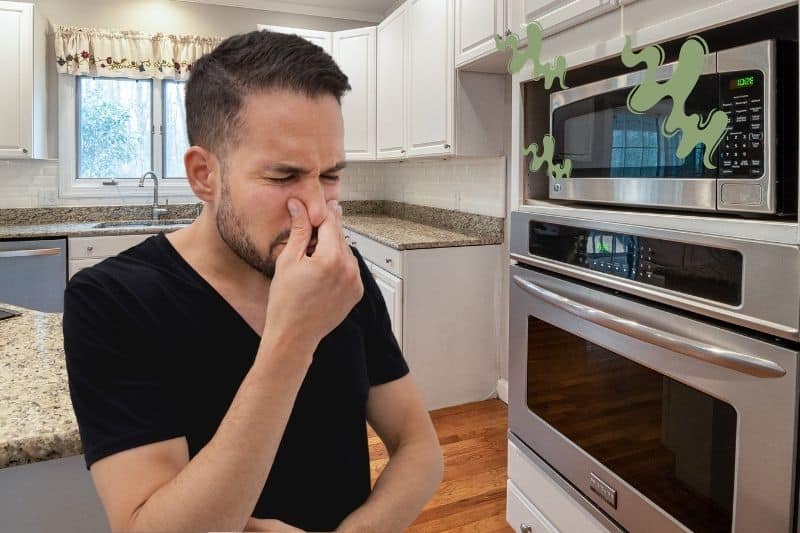 And not the kind that's stemmed from an overcooked burrito. If your microwave is emitting excess smoke and non-food-related burning smells, this is a sign of a dangerous product that should no longer be used.
4. Sparks
The same goes for sparks. If you spot sparks flying from your microwave, carefully isolate the electricity to the product and treat yourself to a new one.
5. It's over 10 years old
The average lifespan of a healthy microwave is ten years, so if you're still rocking one from the mid-1980s, it's unlikely it meets modern safety standards (and is just plain old), so it should be replaced.
6. Keypad isn't working properly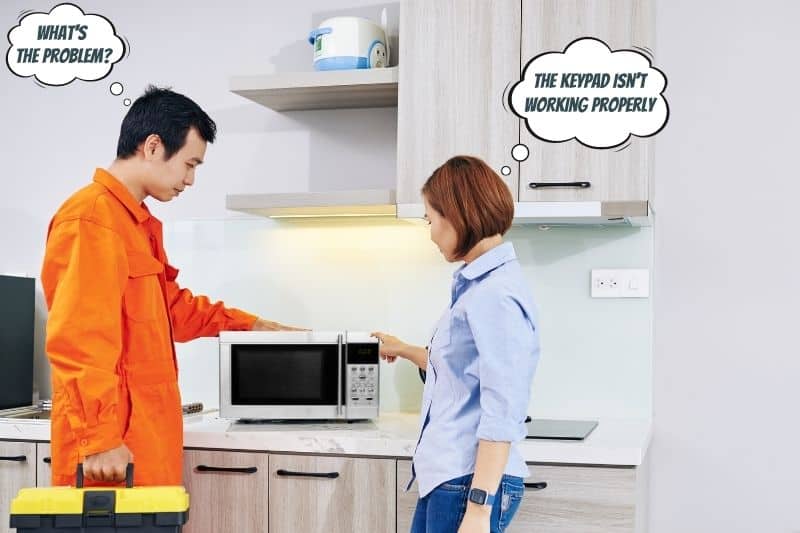 If your keypad isn't doing as it's told this could mean one of two things: it needs cleaning or it (the mic) needs replacing.
What Causes Microwaves to Wear Out?
Your microwave contains something called a magnetron tube, which is a high-voltage system that uses magnetic and electrical fields to create the fluctuating particles that infuse heat into food from the inside out.
With time and usage, this tube naturally weakens. The average microwave can blast its way through 2000 hours' worth of cooking, so once that is exceeded, the tube begins to lose its oomph.
Because the majority of us only use our microwaves for short bursts of time, the 2000-hour rule generally allows us up to ten years' worth of safe and powerful functioning.
How to Get the Best out of Your Microwave
Keep it clean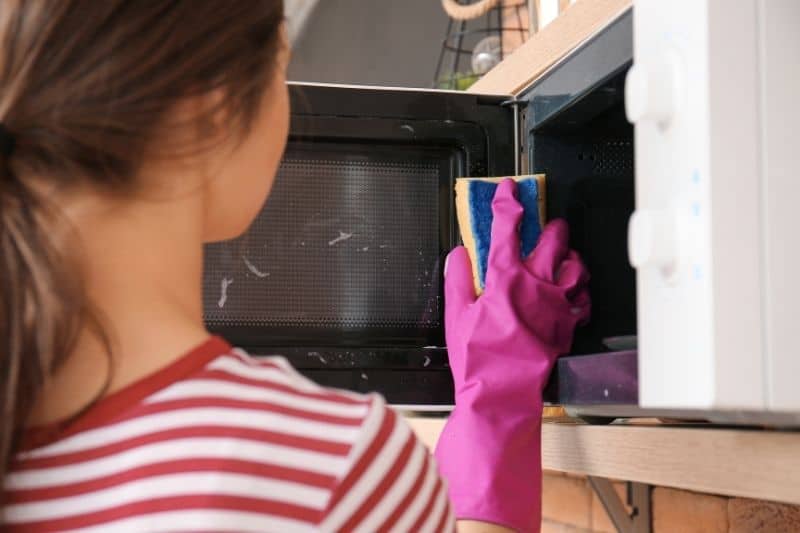 Your microwave is smaller and easier to maintain than other kitchen cooking appliances, such as ovens, so there's no excuse not to keep it shiny and sparkling.
Bits of excess food can absorb some of the microwave's energy when you use it again, thus creating a 'hotspot' that may damage the interior.
Don't put metal inside
Most mic-users know not to put metal inside microwaves, but it's important to be extra vigilant – even the golden ring around your favourite mug will cause sparks to fly (and not in a good way.)
Adhere to cooking times and instructions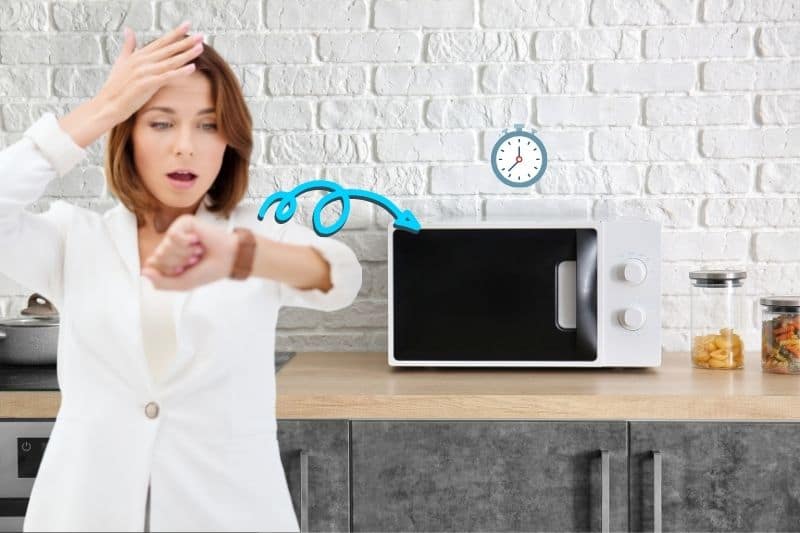 Don't overcook food. This causes the water molecules inside the food (which draw in your microwave's energy to cook it from inside out) to dry out, which will increase the risk of your microwave overheating.
Keep the fan clean
Your filter fan can become clogged with grease and food debris over time, so it's important to keep it clean and ensure it's functioning properly. Your fan plays a vital role in regulating heat within the mic, and without that regulation, it will likely overheat or malfunction.
Avoid door-slamming
Your microwave door contains several locking mechanisms, and excess slamming over time can cause them to dislodge/break. Dodgy door = dodgy microwave, so gently does it!
Proper maintenance
Should you run into any issues with your microwave during its lifespan, it is important to adhere to the correct repair requirements. Attempting to fix it yourself can be dangerous and should only be done by a professional.
Conclusion
As we stated earlier, no product—however sturdy—lasts forever, but with correct use and methodical maintenance, your microwave will serve you well for the better part of a decade.

Clara is a freelance writer and former chef. Though she may have hung up her apron, her love of food and cooking is still going strong! When she's not whipping up a verbal storm, she'll be in her kitchen sipping wine and whipping up a culinary storm.