Most of us have glass cookware in our kitchens and it comes in really handy for stews, pasta bakes and casseroles.
We all know and love the classic glass casserole dish, but there are other options for glass cookware that some cooks may be drawn to.
So, here are some advantages and disadvantages of glass cookware. We'll look at glass cookware in general below, not just pots and pans.
Advantages of Glass Cookware
1. Appliance safe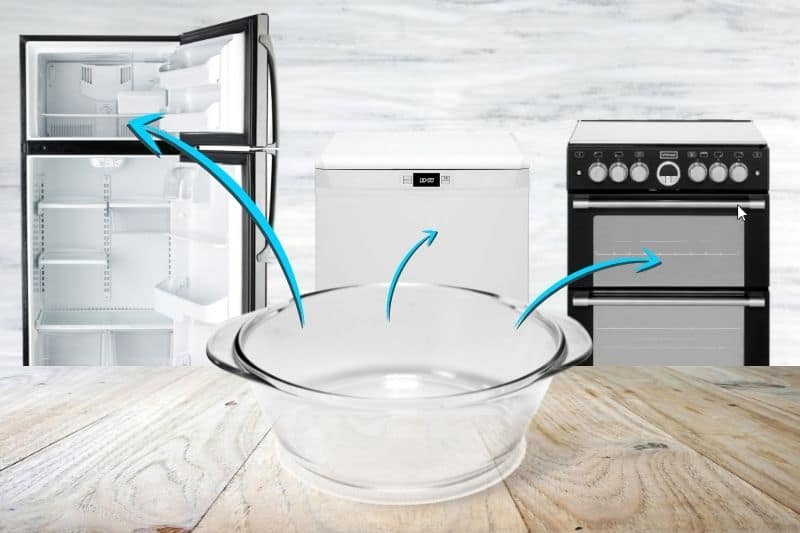 Most glass cookware can go in the dishwasher, freezer and oven safely. You can also use a lot of glass cookware on the hob, and it won't warp or crack. This makes glass cookware nice and versatile to use.
You can prepare a meal in the pot, leave it in the fridge and transfer it straight to the hob or oven, something you can't do with some other cookware.
2. Looks great
If you keep glass cookware in good condition, it looks excellent. It is a wonderful addition to your kitchen if you like to keep your cookware on show. Glass pots and pans are always sure to draw the eye because they are quite uncommon in our kitchens nowadays.
3. Good non-stick properties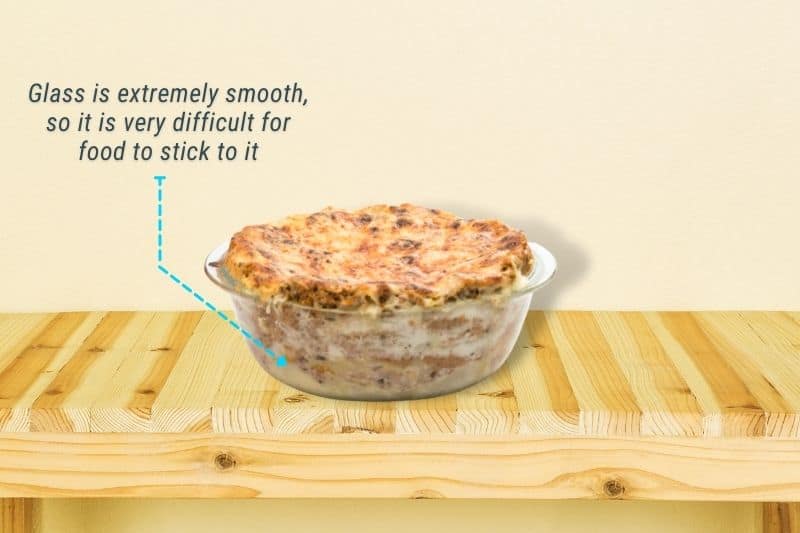 Glass is extremely smooth, so it is very difficult for food to stick to it. Of course, we all have a casserole dish that looks worse for wear. However, if you treat your glass cookware right and don't bake the food onto the surface, they will look great for years.
4. Long-lasting
Glass doesn't deteriorate over time, so as long as you care for your glass cookware, it will last decades.
Unlike other pots and pans that have a non-stick coating that can peel and chip, glass doesn't. It stays perfectly non-stick throughout its life and keeps on looking wonderful for many, many years.
5. Healthy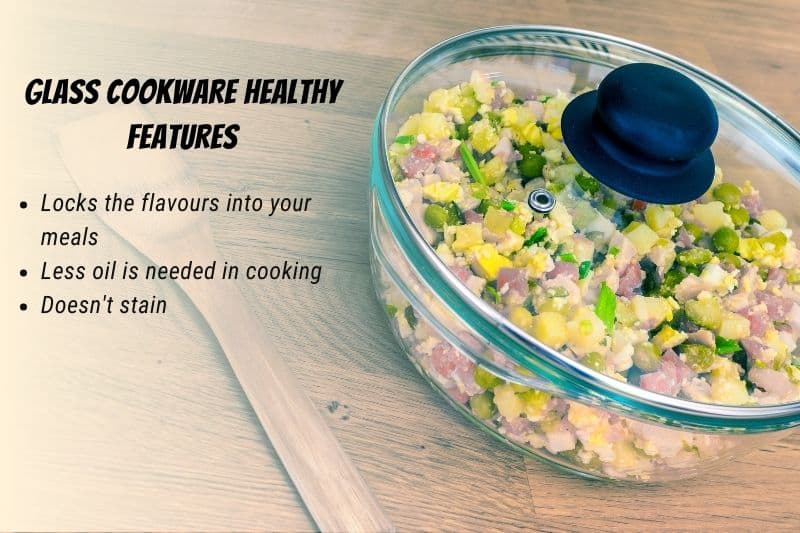 Glass doesn't react to anything that you may want to cook in it. This means that the surface of the cookware won't absorb food or flavours.
This not only locks the flavours into your meals but also means that the cookware won't stain. Plus, as glass is naturally non-stick, you don't need to use as much oil in this cookware as you do with others.
6. Maintenance-free
You do need to wash glass cookware, of course, but other than that, you don't need to do anything to keep this cookware looking fantastic.
Unlike cast iron, for example, which you have to wash in a certain way and season from time to time, glass just keeps on keeping on. Just pop it in the dishwasher or wash it up, and it's good to go again.
Disadvantages of Glass Cookware

1. Uneven heat distribution
One of the biggest reasons that glass cookware is rare in our kitchens (glass pots and pans anyway) is because it isn't great at distributing heat.
So, there are a lot of cold and hot spots on these pans when using them on the hob. This makes them tricky to use, and many people opt for metal pans because they distribute heat far quicker and easier.
Glass does hold heat very well, though, which is why it's excellent in an oven. As the heat in an oven comes from all sides, the poor heat distribution doesn't come into play. And when you remove a glass dish from the oven, it remains warm for a long time.
2. Fragile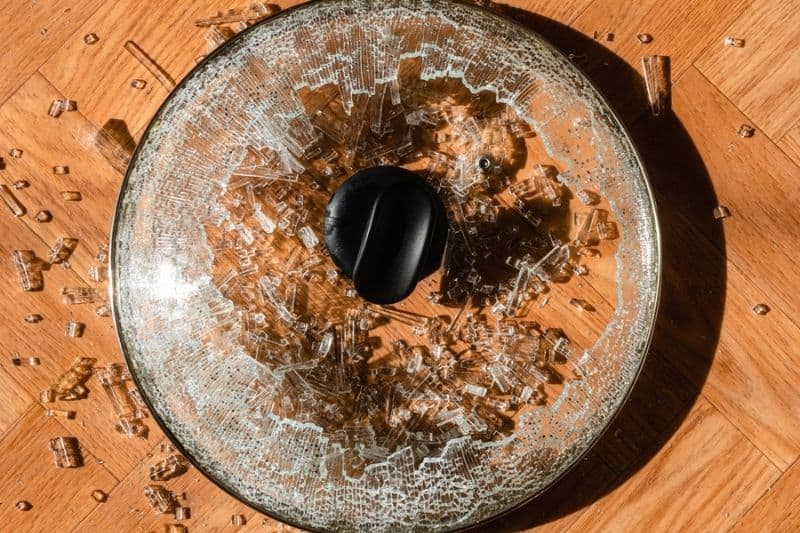 Glass cookware is certainly tougher than window glass, for example. However, it is still glass. If you drop a glass dish or pot, it will likely break. Metal cookware may dent but still be usable. Glass, though, will just shatter.
3. Expensive
Glass pots and pans are expensive. This is because this cookware is rare, and there isn't much of it being made nowadays.
Metal pots and pans are made all over the world, and the manufacturing costs are lower. Glass cookware simply doesn't have the demand that metal cookware does, so there is a premium to pay for it.
While glass cookware is very unique in our kitchens now, it is still available from a few places. Of course, you likely already have glass casserole dishes and get on with them swimmingly.
If you want to start using glass pots and pans in your kitchen, too, there are still a few good quality companies making them.
We hope this look at glass cookware has helped you decide whether this cookware is right for you or not. Please explore Chef's Pick further for even more advice on all types of cookware.

Scott is a writer and a passionate home chef. His passion for cooking began when he was 10 years old. Scott has been writing professionally for over five years now and loves to combine his passion for cooking with his day job.