Does your AEG induction hob keep beeping?
Inductions cooktops are a great addition to the kitchen, offering efficient cooking and looking sleek and modern in our homes. However, any issues are more technical to troubleshoot and fix than with traditional gas stoves.
If your hob keeps beeping, you probably want to know how to stop it!
Thankfully, in this article, we will explore the causes and offer some solutions.
Keep reading to learn what's wrong with your AEG induction cooktop and how you can get that annoying beeping noise to stop.
Why Does My Induction Hob Keep Beeping?
If your AEG induction hob keeps beeping, it is usually down to an issue with the touch control panel.
Most induction hob models beep when a button is pressed to confirm you have hit the controls.
Therefore, constantly beeping means the touchpad is malfunctioning, usually either because:
There is some substance activating the touch control pad; or
Your AEG induction hob is locked in its "child mode" setting
How Do I Stop My Induction Hob From Beeping?
It is usually straightforward to get your AEG induction hob to stop beeping.
We suggest working through the following steps and seeing if the beeping stops at each stage. If not, it might be best to reach out to AEG and request help from a qualified engineer.
1. Clean your induction hob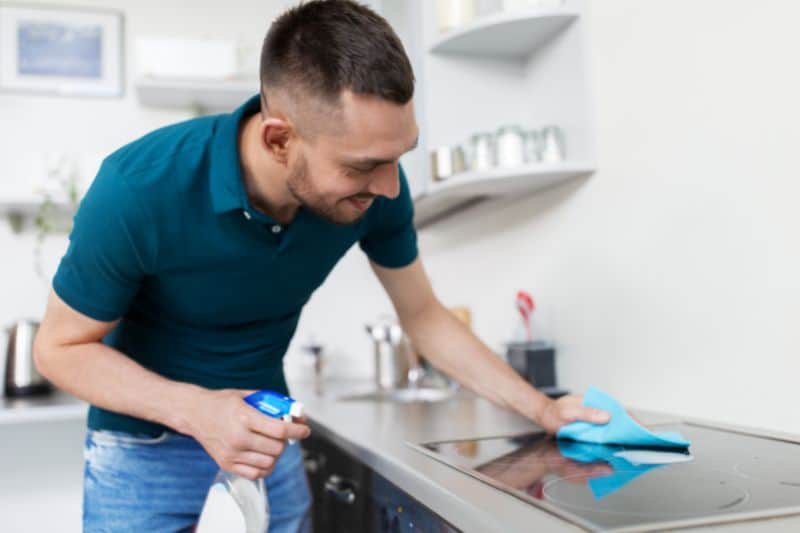 If there is a substance on the surface of your cooktop that is activating the control panel, it needs to be removed. This is a simple fix and can be done by cleaning your cooktop:
Ensure your AEG hob is switched off before starting
Use a hob scraper to remove any large debris, such as melted plastic or sugary foods
Spray the surface with hob cleaner and wipe the glass dry using a soft cloth
Listen to see if the beeping has stopped or whether it is still going
2. Turn off child lock mode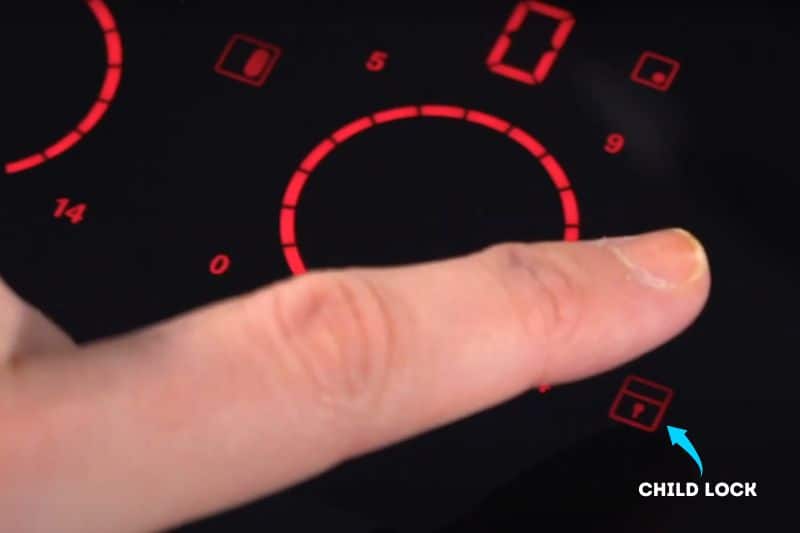 If your hob is in lock mode, it might beep continuously for a minute or so when you try to use any of the buttons.
Therefore, your next step is to make sure the child lock is deactivated and see whether this stops the beeping. You can turn off the child lock by following these steps:
Turn the hob on by pressing the power button
Immediately press and hold the lock button with clean, dry fingers for four seconds
A symbol "0" should appear on the hob, confirming the child lock has been turned off
You can then turn the hob off, or continue with cooking as usual
3. Reset your AEG induction hob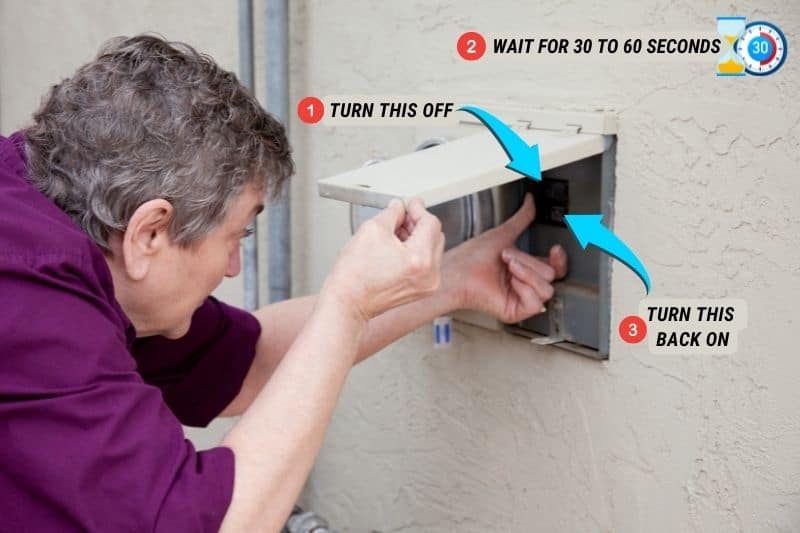 If your hob is still beeping after cleaning and deactivating the child lock feature, you should try resetting your appliance.
But how do I reset my AEG induction hob? Unfortunately, AEG induction hobs don't have a reset button.
Instead, you can rest the hob using the following process:
Find the circuit breaker for the power supply to your hob
Turn the circuit breaker off and wait for 30 to 60 seconds
Turn the circuit breaker back on and the hob will reset and regain power
Following the reset, your induction hob should have stopped beeping. However, if the noise continues, it is worthwhile calling out a professional engineer to take a look at the appliance.
If you still have a warranty on your cooktop, speak to AEG directly so you don't have to pay for damages.
Other AEG Induction Hob Problems That Cause Strange Sounds
Beeping is just one of the strange sounds you might hear coming from your AEG induction hob. Other unusual sounds include crackling, whistling, humming, clicking, and hissing!
Thankfully, these are all considered "normal" noises and aren't a sign of a defect, but it is still important to understand the cause of these strange sounds.
Here is a summary of each:
Crackling: Cooking with utensils made from certain materials or low-grade pans
Whistling: Using cookware made from certain materials on a large hob ring
Humming: Cooking on a larger hob ring as this requires more energy and power
Clicking: Sound of the induction coil functioning or during electronic switching
Hissing: Noise made when the blower is running, often accompanies by humming

Hannah is a freelance content writer and self-proclaimed foodie. When Hannah isn't sitting tapping at her laptop, you'll probably find her in the kitchen. As an ex-chalet host, she's used to cooking four-course meals for 10+ people and loves feeding friends and family whenever possible.