Saute pans are probably the most versatile pans in your kitchen. If you've never used a saute pan before, you're in for a treat.
These pans have so many uses. Let's delve deep into the saute pans right now and find out why this style of the pan should be in everyone's kitchen.
They are perfect for cooks on a budget and home chefs that love experimenting.
What Is a Saute Pan?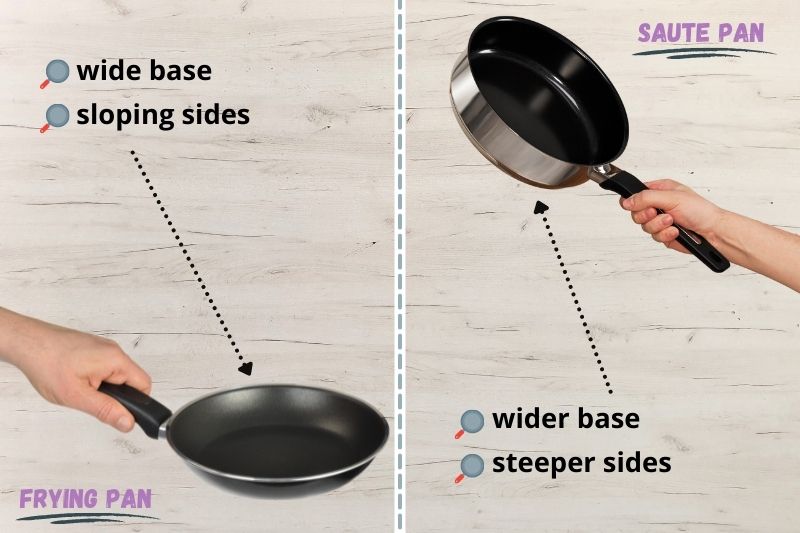 A saute pan may look a bit like a frying pan at a quick glance, but they are different. Saute pans, for example, have steeper sides than a frying pan. This allows these pans to keep moisture in, allowing you to make sauces in them.
They do still have a flat bottom like a frying pan, though, which lends itself to searing and frying tasks.
Also, most saute pans come with a lid, which, again, allows you to hold moisture in and create beautiful sauces. Of course, the lid also means that this pan can be used for boiling and even braising.
What Are Saute Pans Used For?
Here is a breakdown of what saute pans are capable of:
Braising

Boiling

Frying

Poaching

Shallow frying

Searing

Pan-frying
This means that saute pans can be used for anything from frying a steak to poaching an egg. You can brown off the meat in a saute pan, transfer the meat into the oven, and then use the pan to make a wonderful sauce.
The truth is, there isn't much a saute pan can't be used for. Here's how I use my saute pan.
How I Use My Saute Pan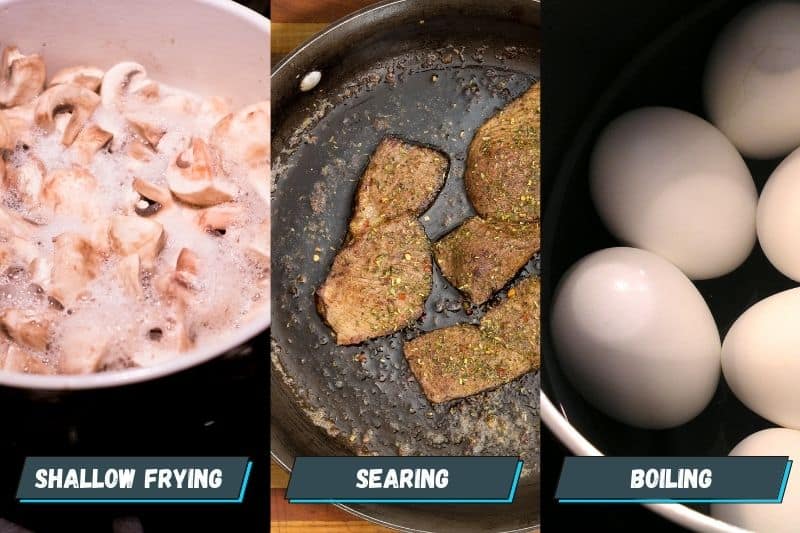 Since we got a saute pan, we've used it for just about everything you can imagine. We have boiled veg in it when we have run out of saucepans to use. We have seared steaks and fried eggs in it. We haven't used our saute pan for sauces yet, but you certainly could.
My partner loves using our saute pan for shallow frying and has made fried chicken and tempera many times in ours.
I enjoy using a saute pan as a wok. Although this style of pan is different from a wok, it does the job nicely in a pinch.
Why Buy a Saute Pan?
I and my partner got by without a saute pan for years, but the moment we got our new pan, we realised the possibilities were nearly endless.
Saute pans are the ideal addition to any kitchen. Whether you have loads of pans already, or you're kitting out your first kitchen.
If I were buying all new pots and pans, my first choice would be a saute pan. As you can use these pans for nearly every cooking task, you may not need to buy much more than the saute pan.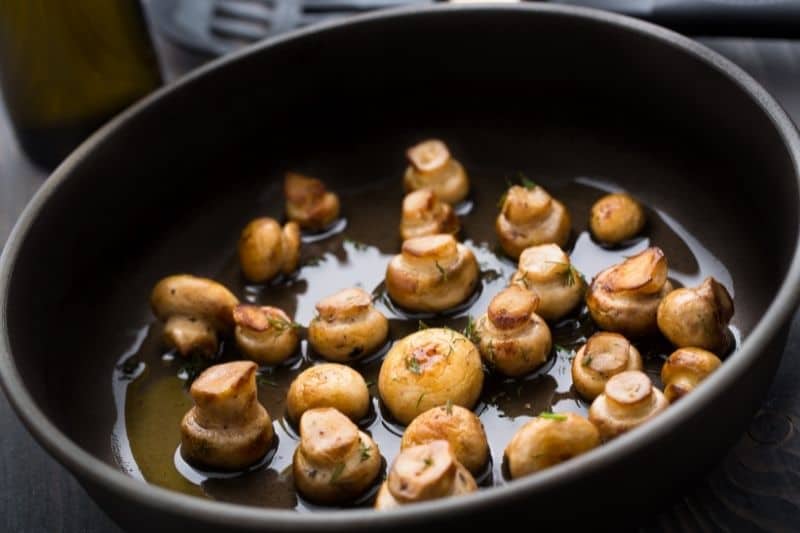 If you're looking for a cooking gift for someone who has just moved out of home for the first time, a saute pan is ideal. If they are really into cooking, they will use a saute pan every day for loads of different tasks.
If they aren't too keen on cooking, a saute pan will fill the role of a few other pots and pans and save them some washing up.
Give a saute pan a try in your kitchen, you'll quickly realise the potential that these pans have. If you're like me, you won't throw any of your old pots and pans away, but the saute pan will become an integral part of your cooking tool kit.
We have loads of articles about saute pans on Chef's Pick. We even have our favourite saute pans right here too that are perfect cookery gifts and for you to use in your kitchen.
Saute pans are one of those cooking tools that I never knew I needed. Now I have it; I use that pan more than any other!

Scott is a writer and a passionate home chef. His passion for cooking began when he was 10 years old. Scott has been writing professionally for over five years now and loves to combine his passion for cooking with his day job.