Most American recipes have ingredients that can easily be substituted and picked up in UK supermarkets.
They have different brand names and subtly different ingredients but are essentially the same product. However, finding an equivalent to Nabisco Nilla Wafers is a challenging task.
These are small, circular, wafer cookies flavoured with vanilla most commonly used to make banana pudding.
They can also be put into cheesecake crusts, crumbled over sundaes, or are simply delicious to eat on their own.
Yet, despite being one of the most popular wafer cookie brands in the United States, they're not available in the United Kingdom.
What Are the Best Nilla Wafer Substitutes in the UK?
If you're looking for an equivalent to Nilla Wafers in the UK, you might be slightly disappointed. There is no true substitute for these iconic American biscuits.
If you live in London, you might be able to pick up Nilla Wafers from shops that store US goods.
But for anyone else, the best three alternatives are Farley's Rusks, Lady Fingers, and sugar/butter cookies.
Farley's Rusks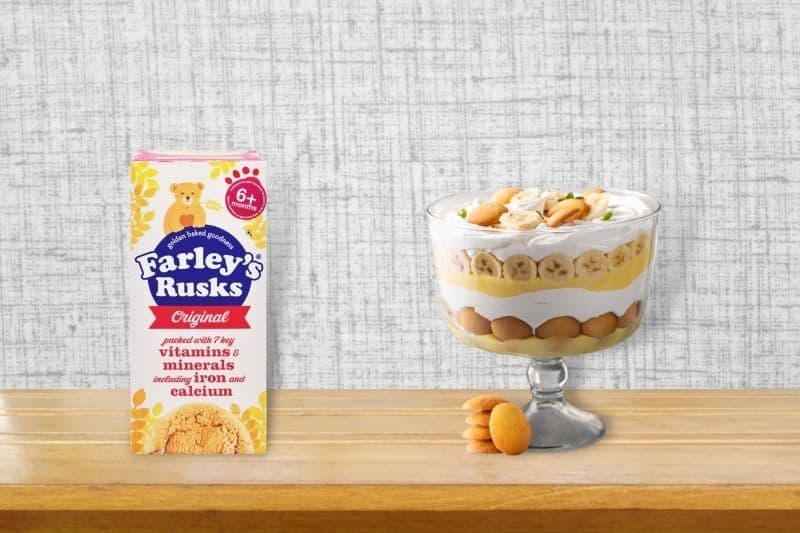 Farley's Rusks are the closest substitute for Vanilla Wafers. Originally intended as a vitamin and mineral-packed biscuit to help introduce babies to solid food, they have a similar texture to Nilla Wafers. They're also circular in shape.
You can pick up Farley's Rusks in original, orange, date, or banana flavour. Their original recipe is most similar to Nilla Rusks, but their banana flavour is a great addition for an extra-bananary banana pudding.
Lady Fingers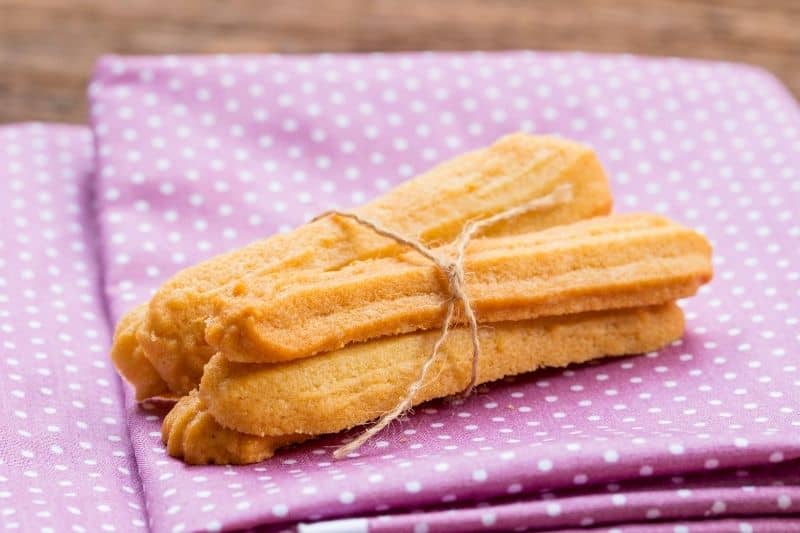 Lady Fingers are another good UK equivalent to Nilla Rusks. These are sponge biscuits that are light and airy while also a little dry.
Like Vanilla Rusks, they're delicious to nibble on by themselves but are traditionally used in recipes such as trifle, tiramisu, or gateau.
However, while Nilla Wafters and Lady Fingers can be used interchangeably in these three recipes, we wouldn't recommend them for banana pudding; they're a little too soft and spongey.
Sugar or Butter Cookies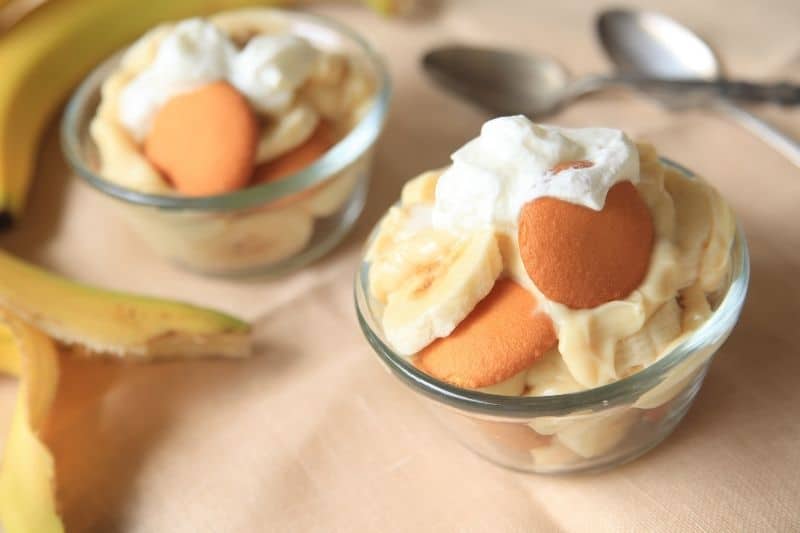 If you're looking for the best substitute for Nilla Wafters in banana pudding, sugar or butter bookies are a good shout.
Other hard cookies such as shortbread or Graham Crackers also work. However, butter cookies performed best in the recipe. They're slightly harder and denser than Farley's Rusks and Lady Fingers which gave the dessert a better texture.
Plus, their buttery flavour added extra depth after the pudding was left to refrigerate.
What Is the Best Homemade Nilla Wafers Substitute Recipe?
There is no exact equivalent to Nilla Wafers in the UK; the above substitutes can work well depending on your recipe, but they're not the same cookie.
Therefore, you might want to make your own homemade wafers that are similar to Nilla Wafers.
It does add an extra step to your baking but is worth it for the final result. Plus, you can batch cook the biscuits and have extra to snack on a well.
Here is our favourite recipe. It makes 100 melt-in-your-mouth biscuits that are perfect on their own or as an alternative in US baking recipes:
Preheat the oven to 150°C
Cream together 120g of softened butter and 200g of icing sugar
Whisk in the whites of three eggs one at a time until combined
Fold in 170g of flour, 2tsp of vanilla extract, and a pinch of salt
Pour the mix into a piping bag and evenly pipe cookies onto a cookie sheet
Place the baking tray in the oven and bake for 18-20 minutes until golden
Remove from the oven and allow the biscuits to cool before removing them from the tray and storing them in an airtight container
You can keep these homemade Nilla Wafers for up to a week in an airtight container. They're also great for use in classic banana pudding, in a cheesecake crust, or any other American recipe that calls for these simply delicious cookies.

Hannah is a freelance content writer and self-proclaimed foodie. When Hannah isn't sitting tapping at her laptop, you'll probably find her in the kitchen. As an ex-chalet host, she's used to cooking four-course meals for 10+ people and loves feeding friends and family whenever possible.