Making homemade mince pies is a seasonal treat that many indulge in each festive season. They are a Christmas classic, and mince pies don't any better than the freshly-baked kind.
However, the rich blend of dried fruits and spices isn't for everyone. This often leaves many homemade mince pies sitting in the tin waiting to be eaten.
Yet, homemade mince pies don't last as long as the shop-bought variety. Without the added preservatives, your freshly baked pies only last for up to five days in an airtight container.
However, you can extend their longevity by changing how they are stored.
How Long Do Mince Pies Last in the Fridge?
Home-baked mince pies can be stored in an airtight container or tin that sits on your kitchen counter for around five days.
However, many people prefer storing their mince pies in the fridge. This can extend their life for a few days, meaning your pies will last for up to a week.
When storing in the fridge, you should still keep the mince pies in an airtight container so they stay fresher for longer.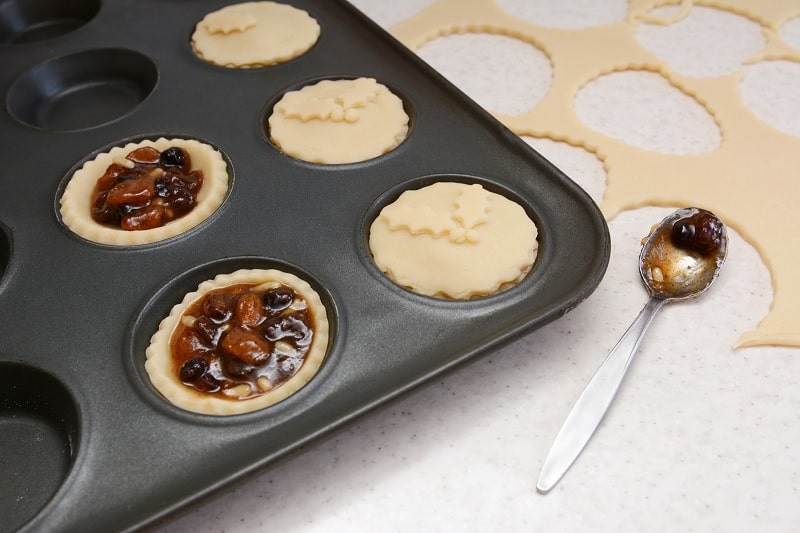 How Long Can You Freeze Cooked Mince Pies For?
If you're the only mice pie lover in your home, another option is to freeze your home-baked goods.
Mince pies freeze exceptionally well and can be stored in the freezer for up to three months.
This means you can be tucking into these tasty Christmas treats well after the festive season. Make sure the pies are completely cool before transferring them to the freezer to enjoy later.
When it comes to eating your mince pies, you simply need to thaw them before eating. And as they're always best served warm, we recommend heating them gently in the oven before serving. To do this, follow these steps:
Remove the homemade mince pies from the freezer and place them on a wire rack
Allow the mince pies to stand here at room temperature for around an hour to thaw
If serving warm, put the thawed mince pie in the oven at 120°C for 3-4 minutes
How Long Can You Freeze Uncooked Mince Pies?
Another option for all you home bakers is to freeze your mince pies before cooking them. This will save you time whenever you want a freshly baked pie.
As with freezing cooked pies, they also last in the freezer for up to three months, drastically lengthening their shelf life.
To freeze uncooked mince pies, follow these steps:
Follow your favourite mince pie recipe and stop just before you put the pies in the oven
Wrap the baking tray in clingfilm and transfer the entire tray to the freezer for a few hours
Remove the tray, unwrap the clingfilm, and transfer each frozen pie into a freezer bag
Put the freezer bags back into the freezer until needed, but no longer than three months
Remove the pies from the freezer and place in the oven to cook when you want to eat one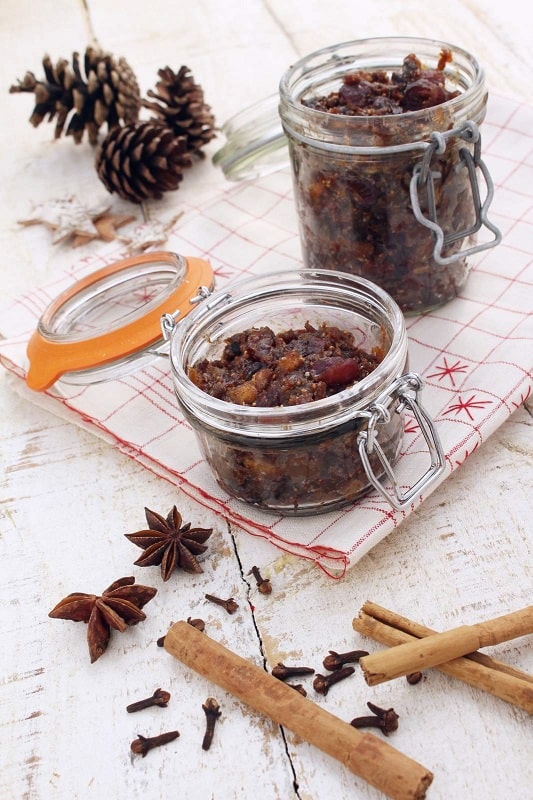 How Long Does Mincemeat Last?
The main components of mince pies are mincemeat and pastry. When homemade mince pies go stale, it is the pastry that expires. Mincemeat, on the other hand, lasts for several months.
Therefore, another option for extending the life of your homemade mince pies is to prepare the mincemeat filling ahead of time and just store this.
Whenever you come to make a mince pie, it is ready to be thrown into pasty cases and baked in the oven.
You can also make the pastry ahead of time and freeze it if you choose to do so. Simply divide the uncooked pastry into smaller portions and wrap each in clingfilm.
When you fancy a mince pie, thaw the pasty and add the pre-made filling for a near-instant festive treat!

Hannah is a freelance content writer and self-proclaimed foodie. When Hannah isn't sitting tapping at her laptop, you'll probably find her in the kitchen. As an ex-chalet host, she's used to cooking four-course meals for 10+ people and loves feeding friends and family whenever possible.