Gas cookers come in many shapes and sizes, so choosing the perfect one for your kitchen can be difficult. We have plenty of lists about gas cookers and the best models in the UK at the moment.
However, what are the best gas cooker brands in the UK? The cooker brands that make exceptional gas cookers and hang their reputations on the handles of those cookers like oven gloves? Well, that's what we're looking at today.
We've chosen the best gas cooker brands available in the UK right now and have examples of their fantastic cookers too.
Whether you want excellent value for money, or a cooker that looks incredible (or both), we have a gas cooker brand below for you.
1. Beko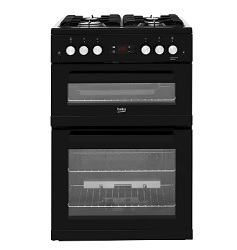 Beko cookers have featured on almost every cooker lists Chef's Pick has ever made—both gas and electric. Beko somehow manages to squeeze all of the latest and greatest cooking technology into some of the most beautifully designed cookers ever.
When we look back at cooking technology and design from this era, Beko will be a name remembered as fondly as AGA. They create stylish, practical cookers that suit modern kitchens perfectly.
However, one of the reasons that Beko usually makes our lists is because the users of their cookers love them.
The design of these cookers always draws people into buying them, but when they use them, they fall in love all over again. It is also because the price of a Beko gas cooker is just incredible for how stylish and technologically advanced they are.
We love Beko gas cookers as much as everyone who has used one, and that's why they made this list.
2. Hotpoint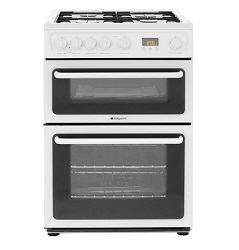 Hotpoint has really impressed us with the quality of their cookers over the years.
Hotpoint have managed to create gas cookers for pretty much any budget. Granted, Hotpoint doesn't make a budget gas cooker, but you can still find their gas cookers at very good prices. Especially when you factor in the cooking technology inside.
Hotpoint is a middle of the road gas cooker brand in terms of price, but their cooking technology is right up there with the best. So, they need to be on this cooker brand list.
3. Belling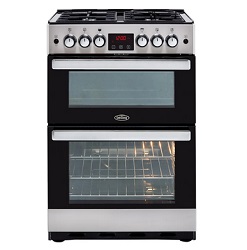 Belling is one of my favourite brands of cooker. I know, a list on the internet that is biased, who'd have thought it? Every time I write about Belling cookers, I learn to love them even more.
The design of their gas cookers is just perfect, in my opinion. Their cookers look great in a farmhouse or a townhouse. They look industrial and modern, yet traditional and beautiful at the same time.
Belling gas cookers are also built to last. They have one of the best build qualities of any cooker available in the UK. This not only means that the cooker will last years, but it means that it will be a joy to use every day of those many years.
Any user and owner of a Belling gas cooker will tell you how fantastic they are, and I am agreeing with them. One day I will own a Belling, one day!
4. Stoves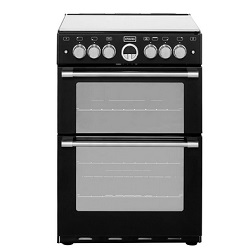 We can't talk about iconic designs and leave out Stoves. If you take a look at the Richmond gas cooker in red, it says what I'm about to say perfectly.
A Stoves gas cooker is like an AGA for the 21st century, even though AGA is still making cookers. It is a cooker designed to be timeless.
Put one of these cookers in an old farmhouse, and it will look like it had been there for 100 years. Put it in a modern kitchen, and it fits right in as well.
Even though Stoves could stop at the design, they don't. These cookers have the latest cooking tech too. Like Bluetooth timers that you can control from your phone and slow cook and defrost functions.
Stoves make cookers that look beautiful but are also designed to work beautifully. They are workhorses in the kitchen, and whoever said a workhorse needs to be ugly?
5. Rangemaster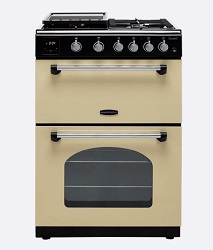 The way I've been writing love letters to cooker brands in this article, you could probably see this one coming a mile off. Still, Rangemaster is on this list for a very good reason. They continue to make some of the finest gas cookers available in the UK.
They have gas cookers available to buy new with a style that hasn't changed for 100 years. They also have gas cookers available that have a style that is so modern that you'll need to redesign your kitchen every three months to keep up with it!
You don't stay at the top of the cooker game like Rangemaster has for so long without reinventing cookers from time to time. Rangemaster is a leader in cooking technology and style. They continue to make timeless cookers while advancing cooking tech forward every year.
So, as obvious as it was that Rangemaster was going to be on this list, it was only obvious because we all know how good their gas cookers are.
I hope my love letter to gas cooker brands hasn't made you too lovesick. Please explore Chef's Pick further for even more brilliant gas cookers. We have plenty of gas cookers on here and the perfect cookware to go with them.

Scott is a writer and a passionate home chef. His passion for cooking began when he was 10 years old. Scott has been writing professionally for over five years now and loves to combine his passion for cooking with his day job.