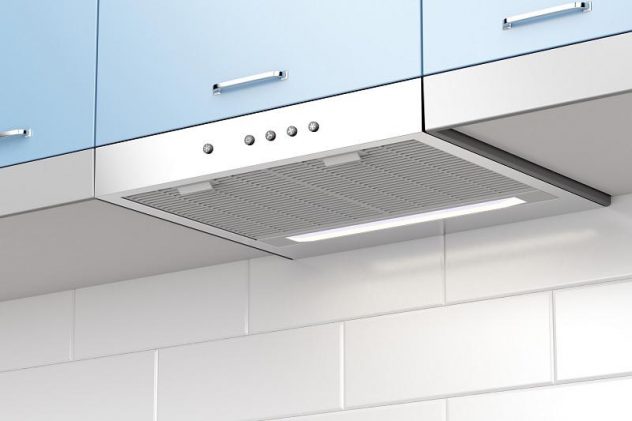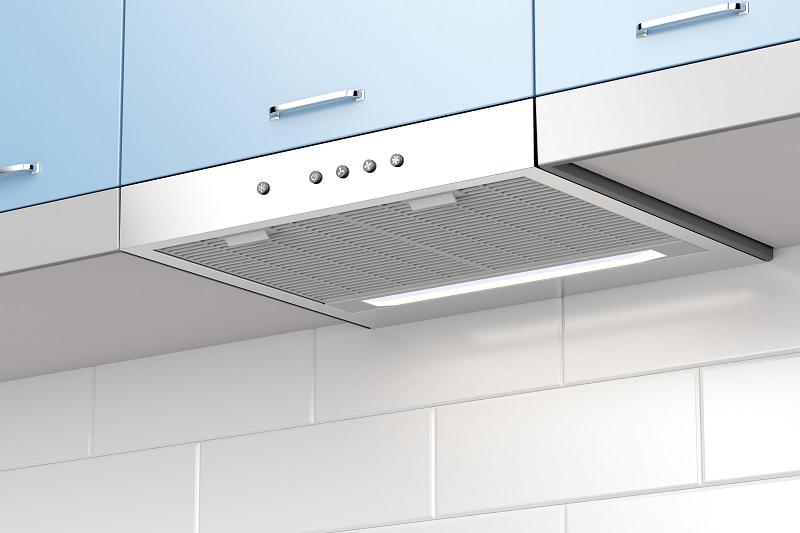 A cooker hood is a vital piece of kitchen equipment. It can stop your kitchen smelling, stop mould and damp causing issues in your kitchen and, of course, can complete the perfect look for a modern kitchen.
However, with so many cooker hoods on the market, how do you know which one to buy? Well, hopefully, this article about recirculating cooker hoods can help you make that decision.
Below, we will be reviewing the best recirculating cooker hoods in the UK, but first, let's find out what a recirculating cooker hood actually is and what to look for when buying one.
What are recirculating cooker hoods?
A typical cooker hood is set up to extract air from your kitchen via a vent or duct. These types of cooker hoods expel the smells and damp air from your kitchen and out into the world. However, a recirculating cooker hood passes the smells and the air through carbon filters and then recirculates it back into your kitchen.
Of course, one of the many benefits of recirculating cooker hoods is that you don't need to drill a massive hole in the side of your house. This hole can mean that cold air gets in, can make your house look unsightly and cause damp issues if it isn't properly sealed. Another good thing about recirculating cooker hoods is that they can be installed anywhere in your kitchen. So, if your cooker isn't placed on an external wall, it doesn't matter at all.
One of the only downsides to recirculating cooker hoods is that the filters may need to be replaced more frequently than the filters in more traditional cookers hoods. However, the filters may only need to be changed once a year, so it is hardly going to break the bank!
So, now you know what a recirculating cooker hood is and what it does, what should you look for when buying one? Well, we're glad you are asked!
What to look for when buying a recirculating cooker hood
Style
Of course, one of the biggest selling points for a cooker hood is how it looks. It has to add some style to your kitchen, but that shouldn't be the only thing it adds!
Function
As well as the look of your cooker hood, it's worth thinking about how it will function too. It's no good getting a beautifully stylish cooker hood only to find out that it's no good. Of course, you won't have this problem because we are about to show you the best recirculating cooker hoods in the UK, but style and function need to go hand in hand.
Filters
Other things that are worth thinking about when buying a recirculation cooker hood include how often the filters need changing and how easy it is to change them. We all like to keep things simple, and so the task of changing the cooker hood filters should be as simple and easy as using the thing daily. Otherwise, the lovely cooker hood you just bought may become the stuff of nightmares.
Installation
You should also find out how easy a cooker hood is to install. Whether you are installing it yourself or not, if the install is a bit more complicated, it may cost more for a company to do it or it can cause you a lot of stress. Also, by finding out how difficult the cooker hood is to install, this can help you price this part of the cost up and keep within your budget.
So, that's about all you have to know when buying a recirculating cooker hood. Now, let's find out which recirculating cookers hoods are the best in the UK!
1. Baumatic BT6.3GL 60 cm Chimney Cooker Hood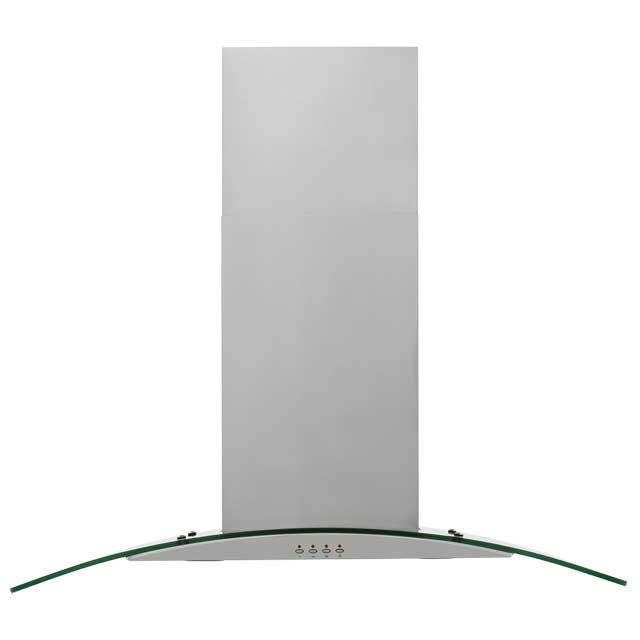 This stylish looking recirculating cooker hood is perfect for any modern kitchen. It is suitable to use over any standard-size cooker and hob and will clean the air quickly in a small to medium sized kitchen. This cooker hood has three venting speeds to suit any amount of smells and sizzling and two halogen lights for the ultimate light display while cooking.
Pros
Quiet and efficient
Excellent build quality
Looks great and does the job as good as more expensive models
Cons
Steam can condense and drip from the glass
This cooker hood would look great in a modern townhouse or flat.
Summary
Although the features of this recirculating cooker hood are great, the reason this is one of the best in the UK is its style. The large glass facia keeps all the steam and air over the cooker while providing a beautiful and elegant look to any modern kitchen.
2. Baumatic CAN52.4ME Canopy Cooker Hood
This Baumatic recirculating cooker hood, once again, has three speeds and is easy to use and comes with washable filters. In fact, one of the only real differences from this cooker hood to the one above is the styling. This one is perfect if you want a cooker hood, but want to hide it.
No matter how stylish a cooker hood is, some people just like to keep them hidden. This hood can be hidden in a fake cupboard or could be the gateway to Narnia if you like! Of course, as well as its hiding capabilities, it is still powerful, but quiet, has two lights making cooking easy and it offers precision control.
Pros
Can be used as a recirculating or extraction hood
Looks great
Good build quality
Easy to install
Cons
Differs in size to older Baumatic models which can make installing it tricky
Summary
This is the perfect cooker hood for your kitchen if you don't want to change the aesthetic of it but still clean the air and rid it of smells!
3. Hotpoint PHGC6.5FABX Chimney Cooker Hood
This Hotpoint cooker hood is a stylish addition to any modern kitchen. It has three air speed settings to clean the air quickly and easily and also has a booster setting for those times when you really need to clean the air fast, this mode works particularly well when cooking fish.
This cooker hood is made with stainless steel and has an elegant curved-glass hood that traps the airs and the smells. It may look excellent, but the power it produces is what makes this one of the best cooker hoods on the market. Plus, at only 67 dB, you can enjoy cooking without the annoyingly loud hum that cooker hoods are known for! No matter what you are cooking, this cooker hood can clean the air quickly and quietly, and give your modern kitchen a little bit more style.
Pros
Looks great
Touch controls make it easy to use
Great performance
Cons
Installation instructions can be complicated to follow
Summary
This cooker hood is the perfect combination of power and design.
5. Bosch Series 4 DHE635BGB 60 cm Integrated Cooker Hood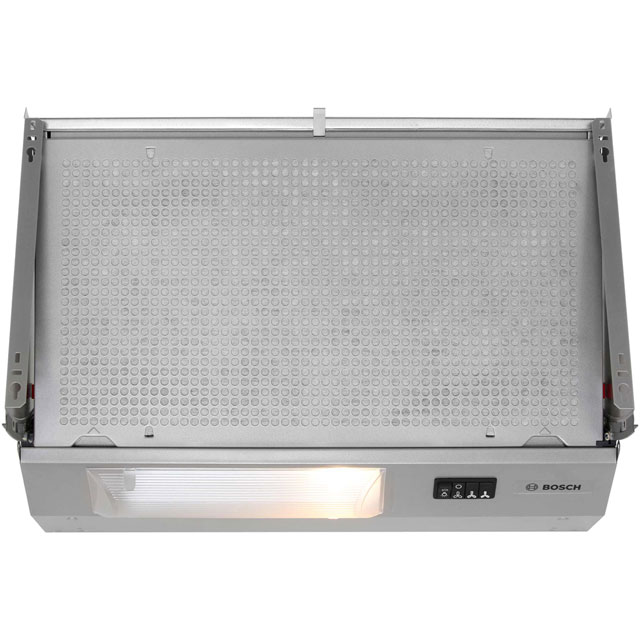 Bosch makes kitchen appliances that provide incredible performance, although they do lack in the style department somewhat. However, if you are looking for a cooker hood for a traditional kitchen, this Bosch cooker hood is the perfect one on this list for you. What it lacks in style, it certainly makes up for in performance!
Once again, this cooker hood has three extraction settings to help you tackle any smells. What's more, you have two grease filters, so any smells lingering in the kitchen can be dispelled and your guests won't leave with them on their clothes! These filters are made of paper as well so it is easy to know when they need changing.
Pros
Excellent build quality
Easy to use and quiet
Simple, basic and does the job it was designed to do
Cons
Installation can be tricky
Summary
This cooker hood provides everything you could want from a cooker hood in a modest and traditional design, perfect for any kitchen in a family home.
5. Neff D5625X0GB Canopy Cooker Hood
This Neff cooker hood has very simple controls making it excellent for anyone who hasn't used a cooker hood before. It also comes with metal grease filters which are easy to clean and are designed to last the lifetime of the hood. This is great because it saves you some money, but does require some elbow grease every now and then.
This cooker hood has two speed settings and then an "intensive setting". The two speed settings are for boiling pasta and veg, for example. The intensive setting is for frying fish or steaks, for example. Why Neff decided not to say this cooker hood has three power settings is anyone's guess. However, despite their odd wording for the settings, this is an exceptionally good cooker hood that will last years and provide you with all the power you need to rid your kitchen of steam and smells.
Pros
Simple installation
Can be used as both an extraction and recirculation hood
Excellent lighting
Cons
A little noisy
A simple to use cooker hood that does exactly what you need it to do
Summary
This cooker hood is easy to use and should offer you years of reliable use, helping keep your kitchen free from unpleasant smells.
We hope this look at recirculating cooker hoods has helped you choose one for your kitchen. For more reviews of kitchen appliances and products, please explore our website further. We have everything you need on here to make your kitchen the heart of your home.