If you're thinking about buying a new cooker or oven, you may be wondering what the difference is. And, in fact, whether there is a difference at all.
If you buy a cooker when you actually wanted an oven, will you have a problem? Are these simply different terms for the same cooking appliance, or is there actually a difference?
Well, let's take a look at cookers and ovens and find out, shall we?
Differences Between Cooker and Ovens
Cookers
A cooker is an all-in-one unit that is freestanding. Freestanding means that a cooker is not bolted into your countertop or anything like it.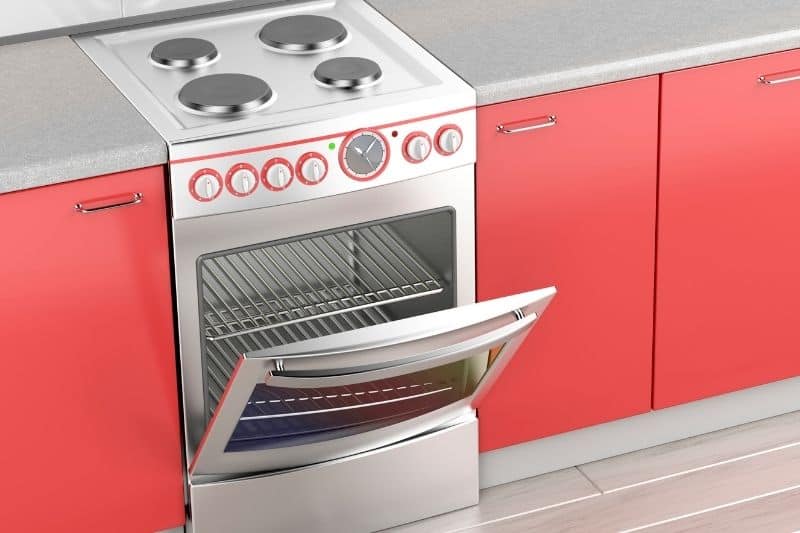 A cooker has a hob, the main oven, and often a smaller, top oven which can also be used as a grill.
Ovens
An oven is simply an appliance that can roast and bake. The difference between an oven and a cooker is that an oven doesn't have the hob attached to it.
You can buy single ovens or double ovens depending on your needs and the cavity you have too.
Ovens can be built into cabinets or installed underneath the counter for a clean, lower-profile look. If you buy an oven, you will need to buy a hob too.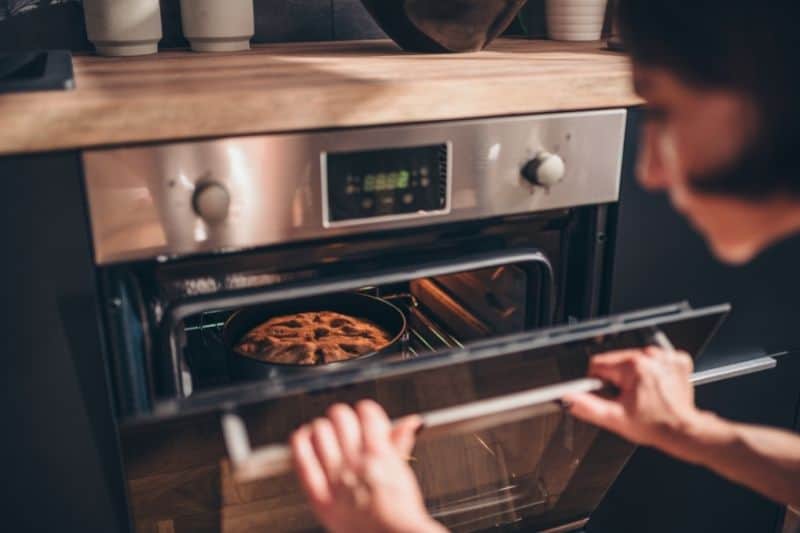 Doing things this way, though, means that your oven and hob don't have to be in the same location, and your kitchen can look a bit more seamless because an oven is installed into a cabinet.
Buying an oven also means you can install it at eye level if you wish (built-in) or underneath the worktop (built under), whatever style works best for your kitchen and your needs.
Choosing Between a Cooker and an Oven
A lot of modern kitchens now lean towards built-in and built under ovens as they offer a very clean and modern look.
However, whether you choose a cooker or an oven greatly depends on the space you have and what you have currently.
A direct replacement is a good option if you don't intend to redo your entire kitchen. If you are getting a new kitchen, then this is a great time to switch things up. Ovens look awesome in modern kitchens because they blend in nicely with the cabinets.
So, if you want a more modern-looking kitchen, an oven is the ideal choice. If you'd like a more traditional-looking kitchen, a cooker is a good idea.
You can buy freestanding range cookers, for example, that works perfectly in the most traditional kitchens, but don't neglect these if you're after a modern kitchen, either.
Some range cookers really look the part in a modern kitchen; even an Aga looks beautiful surrounded by modern features.
Choosing the right cooker or oven for your space is tricky. However, if you are simply replacing what you currently have, a direct replacement will always be the simplest option when it comes to installing it.
But if you're planning your dream kitchen, that's when you can really have some fun and choose a cooker or oven that suits your space perfectly.
To find out about the best cookers and ovens in the UK right now, please explore Chef's Pick further. We have loads of articles detailing some very impressive cookers and ovens that will be perfect for your kitchen!

Scott is a writer and a passionate home chef. His passion for cooking began when he was 10 years old. Scott has been writing professionally for over five years now and loves to combine his passion for cooking with his day job.