Sending frozen food by post is permitted and legal within the UK. However, many couriers and logistics companies explicitly prohibit sending frozen food by post.
Non-perishable foods are always allowed by most delivery companies, posted at room temperature, chilled or frozen.
Perishable foods, otherwise known as fresh foods, need refrigeration during their journey through the postal network.
Frozen perishable foods such as frozen berries, homemade soups or raw meats, are not permitted to be posted by many UK delivery companies.
Royal Mail and Parcelforce UK
The bulk of all mail in the UK is carried by Royal Mail and their parcel-handling division, Parcelforce Worldwide.
They have an extensive list of restrictions in place limiting which items can be sent by post, both nationally (within the UK only) and internationally (from a UK address to abroad).
Some of their restrictions are legal requirements; sending certain prohibited items, or incorrectly packaging items, could put you at risk of prosecution.
Some of these rules are obvious e.g., fireworks and weapons are not permitted for post. Other restrictions are more obscure. Nail varnish and perfume, for example, have strict restrictions.
You should always check your courier or postal service's terms of service before you send an item. If you're unsure, get in contact with them.
Rules and regulations regarding frozen food
If you're posting frozen food within the UK using Royal Mail and Parcelforce, ensure that you follow these guidelines:
Post using the fastest service possible. Sending frozen food 1st Class or express24 is recommended.
Suitably package your frozen food, ideally in two or more leak-proof layers.
Ensure that your frozen parcel can withstand at least 48 hours without refrigeration as sometimes, the transport of post is delayed or deliveries are cancelled. In hot weather, this is even more important.
Clearly mark your package with the word "PERISHABLE".
If they're sent nationally, they will be accepted by both Royal Mail, but not Parcelforce. Neither service will accept frozen food to be posted internationally.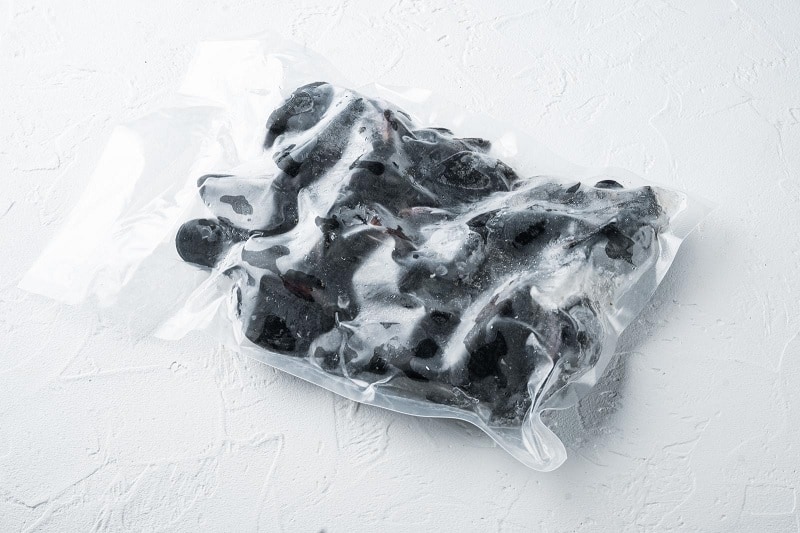 Packaging Frozen Food for UK Post
You shouldn't send frozen food in glass containers; these require special labelling and two polythene leak-proof layers. Choose plastic Tupperware with a strong seal.
Although there is guidance on the minimum packaging for frozen packages, there's no maximum limit on how much packaging you can use.
For peace-of-mind, you can wrap your frozen post in as many leak-proof layers as you so wish. Strong tape, like Duct Tape and parcel tape, can also be used to ensure nothing leaks during transit.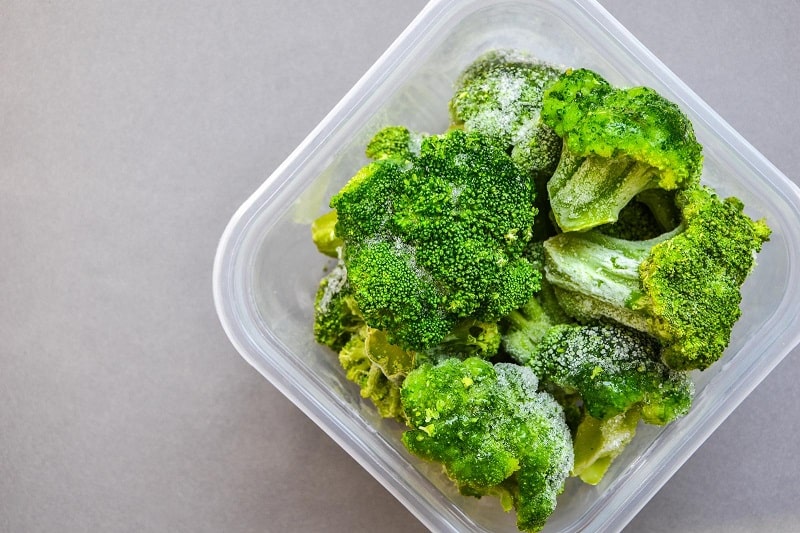 Company-Specific Rules on Frozen and Perishable foods
UPS UK
UPS does not routinely allow frozen or perishable foods to be sent by UK individuals, exceptions are made for companies and businesses, for an undisclosed cost.
Frozen food sent via UPS UK must adhere to these rules. They do not allow perishable food to be sent outside of the UK. A fine of £120 may be issued if you don't abide by their rules.
UPS UK is able to post refrigerated or frozen foods delivery, using gel refrigerants and dry ice to keep products between -1 and +60 degrees Celsius. This is only available for contracted companies, but get in contact with your local UPS office and ask if they could accommodate your frozen parcel needs.
DPD UK
DPD have an extensive refrigerated delivery system, but do not allow perishable items to be sent through any of their services, except for private companies and organisations like the NHS.
DHL UK
Perishable goods, including frozen foods, cannot be sent with DHL UK.

Chef's Pick is your guide to the best kitchen equipment and appliances in the UK.
We help you understand the confusing world of cookers, ovens and cookware so you can get the most out of your kitchen.