Did you know that there are over 40,000 varieties of rice? We tend to use a few main types in our usual western dishes.
Favourite rice dishes in the UK include risotto, curry with different flavoured rice and of course paella.
Each of these uses a different type of rice with distinct properties and it can be helpful to know what can be substituted with what when the type we need isn't available.
Paella is most associated with Valencia in Spain, in one of the western rice-growing areas on the Mediterranean coast.
The name paella comes from the word paellera which refers to the pan that paella is cooked in and served from.
Seafood paella, which is paella as we know it, often uses bomba, or paella rice and contains seafood, vegetables and can include a mix of meats.
The rice is cooked in a fish broth in a large pan and served directly from the same pan too.
Paella Purists – Can You Really Make Paella Without Paella Rice?
Substitutions in cooking can be a touchy subject. Traditional paella would be made with a specific round rice grain along with green beans, a meat such as chicken or rabbit and chicken broth. Traditionally this was coloured and flavoured with saffron and turmeric.
There are many people who believe that using anything other than paella rice, which is a round small, grained rice, is not a good idea and these purists would suggest that if you don't have paella rice then you should not be making paella.
Whilst of course using paella rice will yield the best and most authentic results, other rice varieties can work enough to make an enjoyable dish.
Can I Use Long Grain Rice for Paella?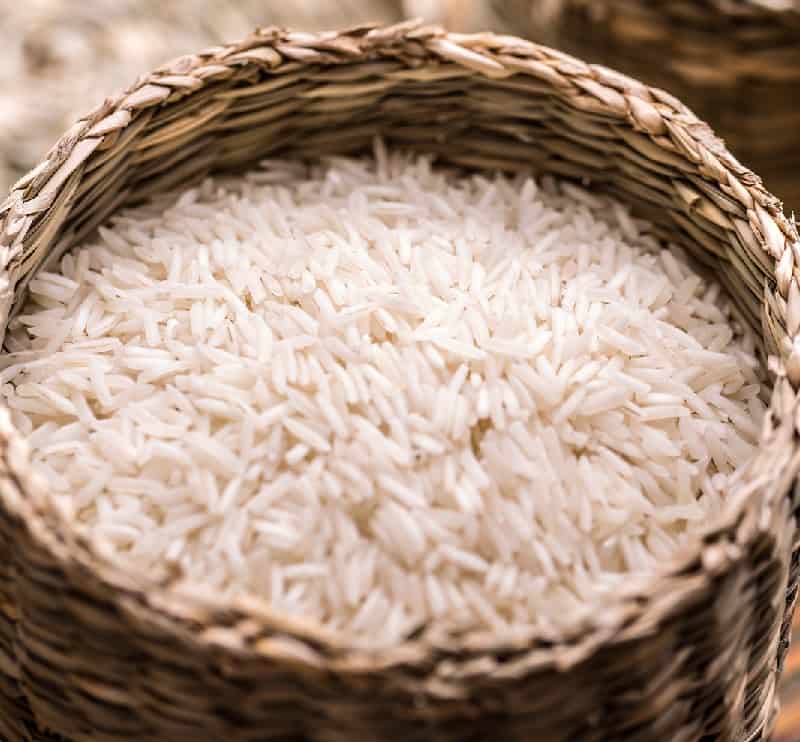 Long grain rice can be used for paella, but it requires a slightly different approach and cooking time.
Long grain rice has a different texture and absorbs liquid and flavour at a different rate to paella rice.
There are some recipes for simple paella dishes that do use just long grain rice, these are useful as a guide when substituting long grain rice for paella rice in a recipe.
When using long grain rice, it's important to cook the long grain rice in the stock until it is cooked through before adding the other ingredients and flavours to it.
The resulting dish won't be quite the same as a traditional paella, but it will still be a delicious dish.
Long grain rice is cheap and readily available so if it's all you have for your paella dish you'll be just fine.
Verdict: Yes, long grain rice can be a decent substitute for paella rice.
Can I Use Basmati Rice for Paella?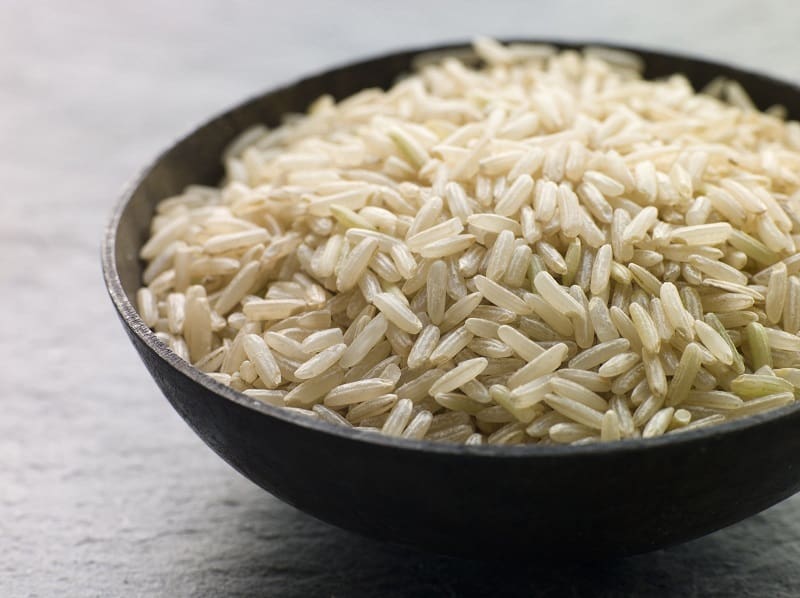 The best rice for paella has a short grain. Basmati is not short-grained and so it does not have the same texture as paella rice.
Basmati rice also has a distinct flavour to it that could interfere with the flavours in the paella.
That said, it is possible to use basmati rice in paella, you just need to be mindful of flavour and texture changes.
Verdict: Basmati isn't a very good option as a substitute for paella rice.
Can I Use Arborio Rice for Paella?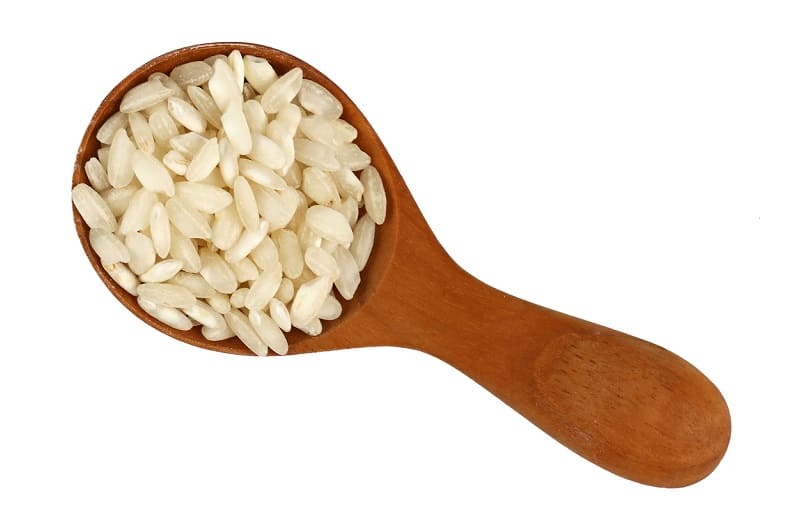 Arborio rice is best known for producing a creamy starchy consistency in risotto dishes.
It is a short-grained rice and is probably the best common substitute for paella rice due to its size and ability to absorb liquid and flavour.
You may find that your paella has a slightly softer creamier texture when using arborio rice, but this can be mitigated slightly by not over-stirring the dish as you would in risotto cooking.
Verdict: Arborio is the best easily accessible rice to use as a substitute when making paella due to its similar size, structure and flavour profile allowing it to be successfully used as a paella rice substitute.

Chef's Pick is your guide to the best kitchen equipment and appliances in the UK.
We help you understand the confusing world of cookers, ovens and cookware so you can get the most out of your kitchen.