If you have a smaller kitchen, you might be thinking about installing a single oven. That way, you can have more room for preparing food and still have a modern, lovely kitchen.
While single ovens have limitations on space, most people won't notice this during daily cooking duties.
But do single ovens provide similar functions as a double oven? For example, do single ovens have grills? Well, let's find out, shall we?
Do Single Ovens Have Grills?
We can't speak for all single ovens, but most models do have a grill function that works just the same as the grill function on a double oven.
Of course, with a single oven, you have to choose between using the grill and the oven, as you can't use both at the same time. But if you love grilling, you still have the option on a single oven.
These ovens can also come with several other cooking functions to help you get more done in the kitchen.
Many single ovens have a plate warming function, a defrost mode and a slow cooking function.
Cooker manufacturers understand that having a single oven can feel somewhat restricting. So, they have ensured you have plenty of cooking functions to make the oven as multifunctional as possible.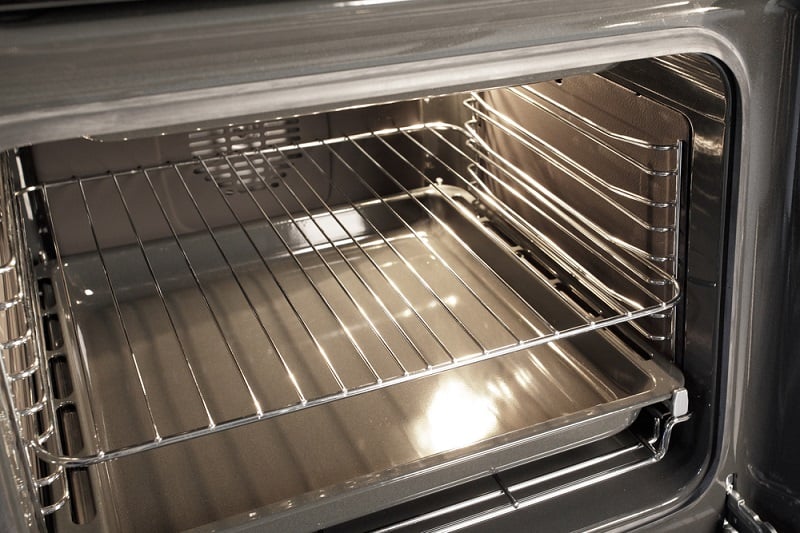 Where Is the Grill Function on my Single Oven?
If you aren't sure whether your single oven has a grill option, it is quite simple to find out. Most single ovens have two control knobs, one for temperature and one for the different functions that the oven has.
The grill function will be shown as a square with a wavy line at the top of the square. Just set the control knob to this setting, and the oven will turn the grill on.
If your single oven is several years old and the control setting images have faded away, you can find info about your oven online.
Make a note of your oven's model number, put this into your favourite search engine, and you can find a downloadable user's manual.
You can then search the user's manual, and it will tell you how to turn the grill on.
In Conclusion
We hope this look at single ovens and the grill function has been helpful. As we said earlier, most single ovens do have grills and plenty of other functions.
Some models may not have a grill, though.
If you're thinking of getting a single oven, we would recommend buying one with plenty of functions. That way, while you're restricted a bit on cooking space, you still have plenty of functions to make cooking in that smaller space a bit easier.
While you're here, we have reviewed some of the best single ovens available in the UK on Chef's Pick.
We also have more articles like this one about single ovens, answering some FAQs about these ovens. So, make sure to explore these cooking articles while you're here.

Scott is a writer and a passionate home chef. His passion for cooking began when he was 10 years old. Scott has been writing professionally for over five years now and loves to combine his passion for cooking with his day job.