If you're on the hunt for a new oven and want to find the perfect oven for your kitchen, then I am sure you have come across built-under ovens.
These are awesome as they offer some major style points and are excellent for saving space. But what exactly is the definition of a built-under oven? In this article you'll find what you need to know about built-under ovens and how they can add to your kitchen.
What Is a Built-Under Oven?
A built-under oven is designed to fit under your kitchen cabinet.
A built-under oven has the appearance of a built-in oven, the only difference is that they are closer to the floor. They are built-under your worktop in your kitchen. So, they are surrounded by wooden detailing just like a built-in.
However, they are also like a freestanding oven in that they are close to the floor rather than at eye level.
So, why don't you just get a built-in oven or a freestanding oven instead of one that's built under? Well, built-under ovens offer a few benefits over both, let's look at those now, shall we?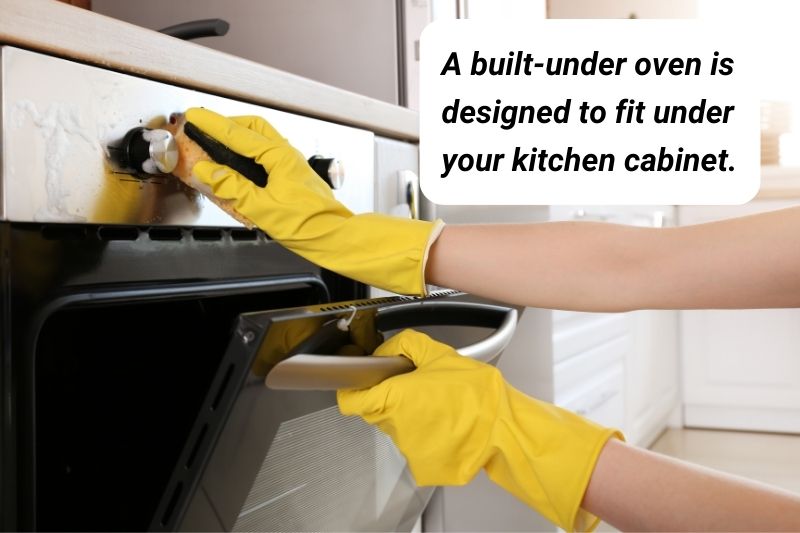 Built-Under Oven vs. Freestanding Oven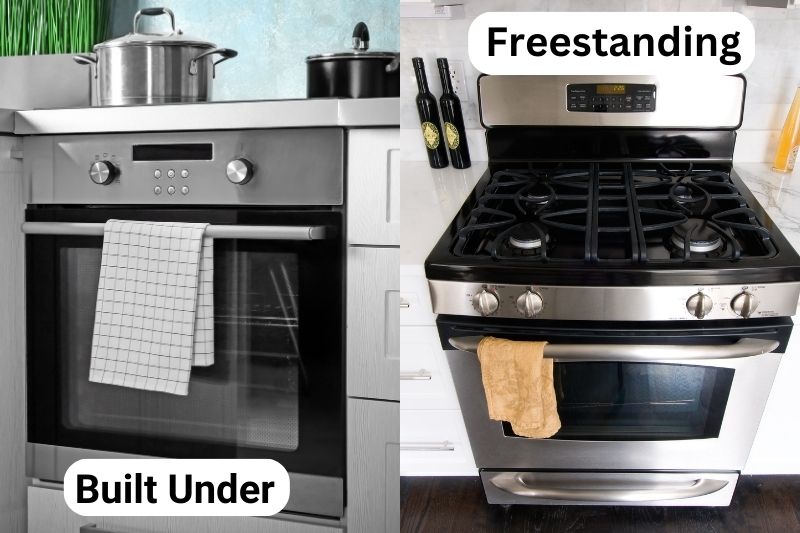 Because a built-under oven is built into the fabric of your kitchen, you can achieve a really modern design with these ovens, just like you can with a built-in oven.
However, if you're really used to using a freestanding oven, a built-under oven can provide the user experience you are used to.
Built-under ovens offer a lovely look to your kitchen and can save a lot of space when compared to the footprint of a freestanding oven. So, a built-under oven is an easy way to have all of the cooking power of a freestanding oven but hidden away.
Of course, there's a few downsides to built-under ovens when compared to freestanding ovens too. One downside is that you don't get a hob with it. So, unlike a freestanding cooker, you have got to choose a hob to go with it.
This may not actually be a bad thing, though as you can choose any hob you wish. So, you could choose a cheap electric oven and a separate fancy induction hob, for example.
Built-Under Ovens vs. Built-In Ovens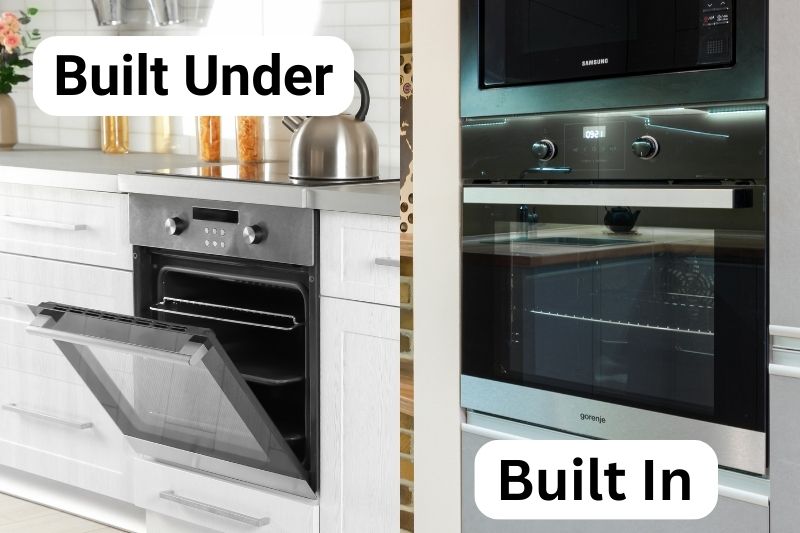 As I said earlier, a built-under oven has much the same appearance as a built-in oven. However, it is out of the eyeline of visitors to your kitchen. So, you can make a really sleek looking kitchen with a built-under oven, but it can still be the heart of your home too.
Unlike built-in ovens, you can also have your hob over the top of a built-under. So, you can have a pretty classic look of a freestanding oven but retain the impressive styling too. Of course, as the hob isn't attached to the oven, you can also have the hob on an island away from the oven or anywhere else for that matter.
Built-under ovens are incredibly versatile. They can make your kitchen feel precisely how you want it to feel without taking away any of the practicality of your kitchen.
If you're think about buying one, see our roundup of the best built-under ovens. They can be a great oven in the right kitchen and offer you everything you need to make your new kitchen the heart of the home that you always wanted it to be.

Scott is a writer and a passionate home chef. His passion for cooking began when he was 10 years old. Scott has been writing professionally for over five years now and loves to combine his passion for cooking with his day job.