When you're designing a new kitchen for your home, lots of questions need answering. One of these questions could be about built-in ovens and whether you can use them as built-under ovens.
Whether you've found your favourite model of oven and would like to continue using that oven, or you've found a deal on a built-in oven and want to grab it, you may be worried about whether you can use it in your kitchen or not.
So, today, we're exploring using built-in ovens as a built-under oven.
Using a Built-In Oven as a Built-Under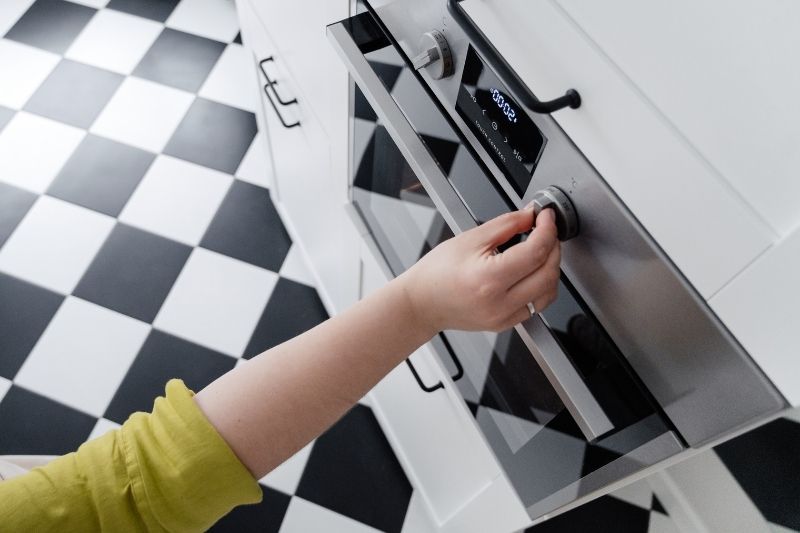 You can use a built-in single oven as a built-under oven. In fact, many models of built-in ovens require no modifications at all to function correctly under the counter. So, you can fit a built-in single oven under the counter perfectly and then use trim to hide any gaps.
If you have a built-in double oven, however, you may not be able to use this as a built-under as it will be too tall.
The dimensions are very tight, so you'll need to find out the dimensions of your built-in oven (you can find these out by searching the model number of your oven rather than removing it to measure it). And then measure the space underneath your counter.
Another issue you may face is finding trim to suit your kitchen. You see, if you are having your kitchen designed for you, and the kitchen designer knows that you're having a built-under oven, they can ensure that all of the trim you need is supplied during the refit of your kitchen.
If you decide to remove a built-in oven and turn it into a built-under oven, you may find it tricky to source the right trim. The best thing to do is speak with the kitchen designer you used. They should be able to locate the correct facia pieces for you.
Can You Put Legs on a Built-In Oven?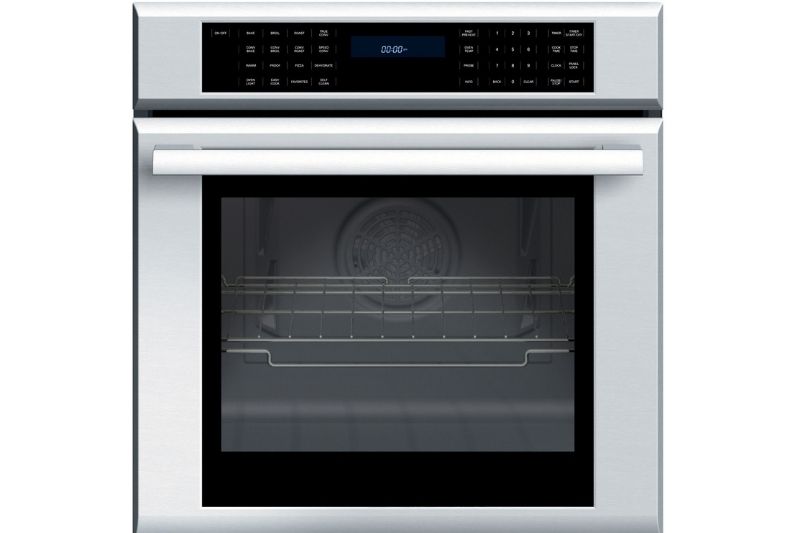 Double built-under ovens usually have legs that can be levelled to the floor to provide a solid base for the oven.
Now, built-in double ovens often don't come with legs because they are designed to be mounted off of the floor, and so other methods are used to secure them in place.
Ideally, when installing an oven under a worktop, legs should be used for maximum security.
Thankfully, though, you can retrofit legs to most built-in oven housing units. The legs are readily available from most hardware shops in the UK. They are perfect for creating a stable base for built-in ovens that are being used as built-under ovens.
In Conclusion
Using a built-in oven as a built-under oven is a great way of reusing your current oven and transforming your kitchen.
If your oven is still in great condition, there's no need to throw it out and buy a brand new one. Most built-in single ovens can be used as built-under ovens, and many housing units even come with mounting points for this very reason.
If you have a built-in double oven, you may not be about to retrofit this under your counter, though. So, bear that in mind.
To find out more about built-in and built-under ovens, please explore Chef's Pick further. We have a lot of info about these ovens that should be really handy if you're remodelling your kitchen.

Scott is a writer and a passionate home chef. His passion for cooking began when he was 10 years old. Scott has been writing professionally for over five years now and loves to combine his passion for cooking with his day job.