I have had a double oven all my life, other than a brief spell in my flat. All of the double ovens I've used have been freestanding models, and the two ovens have come in really handy throughout the year.
Today, we're looking at whether double ovens are actually worth it. However, we're going to focus on built-in and built-under models. As you'll see, these ovens may not offer the space you think. So, let's delve into the oven and find out more, shall we?
What Is a Built-In or Built-Under Double Oven?
A built-in oven is an oven that is built into a cabinet above the countertop. These are brilliant for keeping an eye on what you're cooking and make it nice and easy to transfer things from the counter to the oven.
A built-under oven goes underneath your countertop. They look similar to built-in ovens, and they are. They are very comparable to built-in ovens. Built-in and built-under ovens are available as single or double ovens, but which is better?
Built-In vs. Built-Under Double Ovens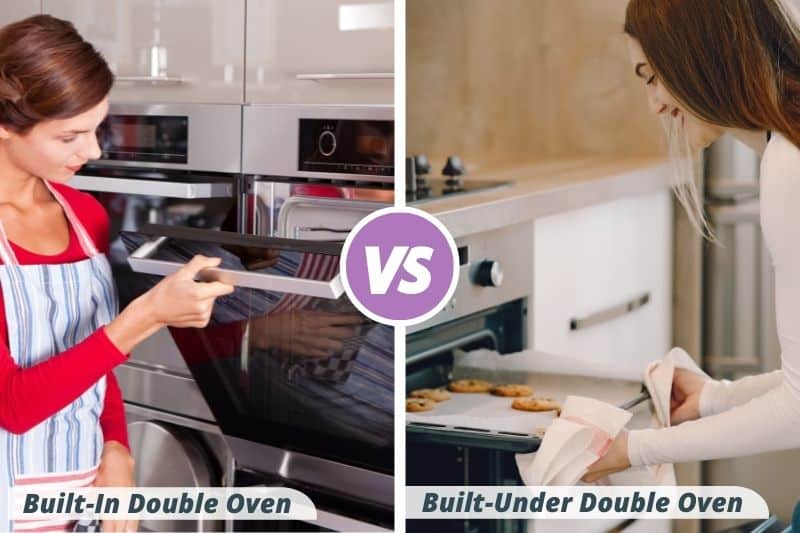 If you are buying a built-under oven, you can be restricted when it comes to space.
A double oven, then, may not be the best option here. Built-under double ovens are usually less tall than built-in ovens because they need to account for the counter, so they can't be too large.
With a built-in oven, you don't have this issue. Because these ovens are set into a cabinet off the ground, they could run the whole height of your kitchen if you wanted them to. This means they have more space inside.
If you're looking for a built-under oven, a single oven may offer you more room, depending on the model. A larger single oven is usually roomier than the biggest cavity in a double oven, so you'll be able to cook larger meals in a single oven than you can in a double oven.
When I lived in my flat, we had a single built-under oven. And it was massive; there was plenty of room in that oven. We also still had a grill in the oven, and it was fan-assisted and had plenty of other features we never used.
It was plenty big enough for my partner and me, and we even hosted parties there with plenty of space for cooking a big meal for friends.
When Is a Double Oven Worth It?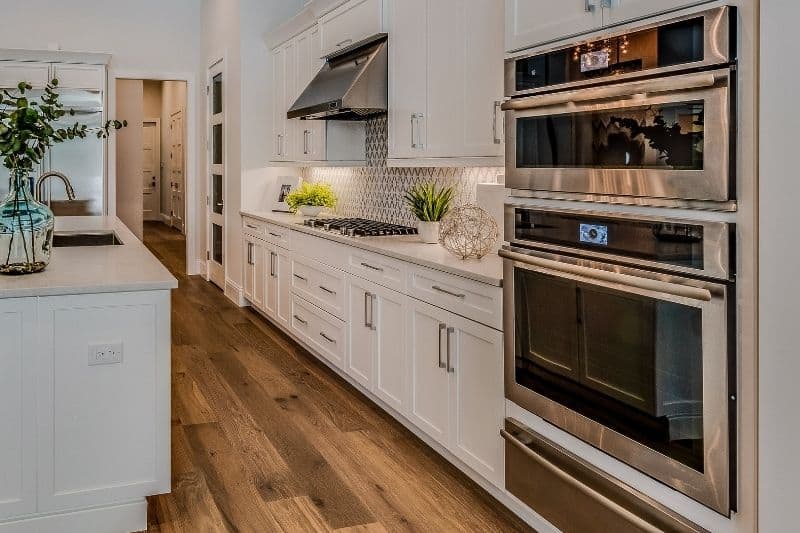 If you're looking at built-in or freestanding ovens, a double oven is great. Me and my partner now have a double oven, and while we don't use the top oven every day, it does come in really handy when keeping meals warm or cooking for friends.
Because you don't have height restrictions of an under-counter oven, there is no issue with capacity or size, and having these extra ovens can really save the day, especially at Christmas!
I love having a cooker with double ovens, but mine is freestanding. If you have a built-under or built-in oven that is quite small, you may want to consider a single oven instead.
Sure, you have one less oven, but you may actually have more cooking space. Granted, you can only cook at one temperature at a time, but if that is a sacrifice you're willing to make, a single oven could be the better option for you.
Chef's Pick has all of the best freestanding, built-in, and built-under ovens in the UK right now, so do make sure to check our lists of ovens out before you leave. We also have all the info you need to choose the right oven for your kitchen and your needs too.

Scott is a writer and a passionate home chef. His passion for cooking began when he was 10 years old. Scott has been writing professionally for over five years now and loves to combine his passion for cooking with his day job.