If you're thinking about getting an induction hob, you may be wondering whether you need an electrician to install it for you.
Getting an induction hob is really exciting, but getting it installed correctly ensures that you will be able to use the hob safely for many years and get a lot of enjoyment out of it.
So, do you need an electrician to install an induction hob? Well, like many other cooking questions, it depends… Here's why.
Some Induction Hobs Are Plug and Play
Some induction hobs come with a plug installed already. This is a standard UK plug with a 13-amp fuse that can be plugged into any outlet in your kitchen.
This means that these induction hobs work like any other appliance in your kitchen.
It is worth noting that these induction hobs can be less powerful than induction hobs that do need to be wired up.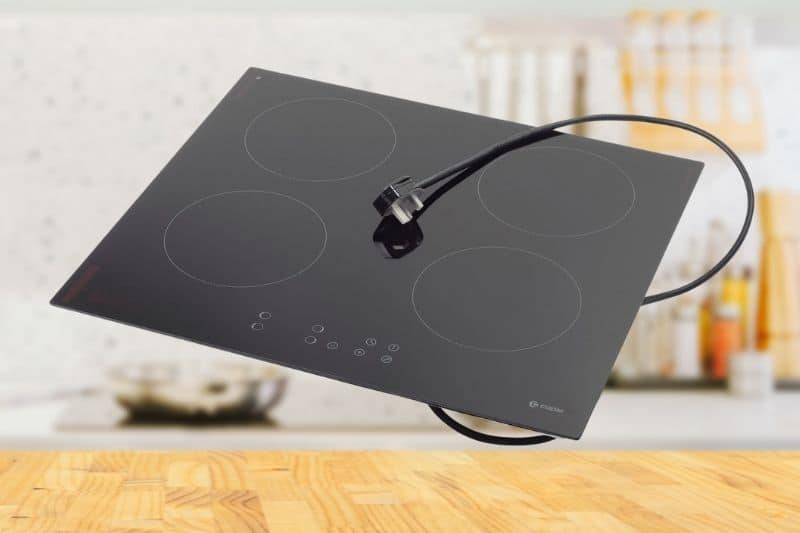 This is because they are using the same power as other appliances, and if they were as powerful as an induction hob that needs wiring, they could trip the circuit when in use.
So, these hobs don't need an electrician to install them, but they can lack power when compared to other induction hobs.
Plug and play style induction hobs are also a bit rarer to find than other versions. If your heart is set on a hob with a standard plug, you may need to wait for one to come back in stock.
Some Induction Hobs Do Require Installation
Most induction hobs do require an electrician to install them, and we urge you not to try and install one of these yourself.
If you install an induction hob incorrectly, you may cause a fire, and because you installed the hob yourself, your home insurance won't cover any damages.
So, be safe and get your induction hob installed by a professional electrician. That way, you can use your hob quickly and know it is safe to do so.
How Much Does Induction Hob Installation Cost?
Here is the great thing about induction hob installation: it really doesn't cost that much. And, depending on where you buy your induction hob, often, it can be installed on the same day as delivery.
AO, one of the most popular homeware websites in the UK, offers induction hob installation for under £100 (at the time of writing). This installation is carried out the day you get the hob delivered by a fully trained and qualified electrician.
You can even arrange to have your old hob taken away for you on the day of the delivery too. AO, of course, is just one example of retailers that offer installation with all of their induction hobs.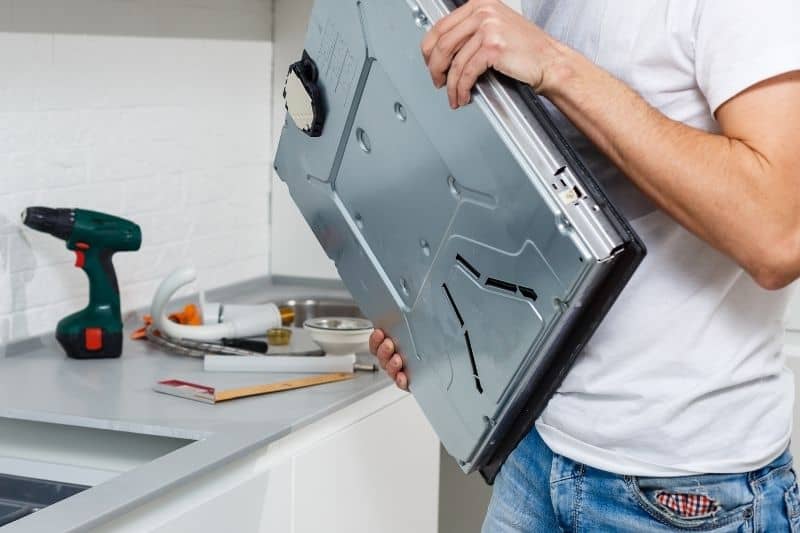 There are many other appliance retailers who offer similar installation costs for induction hobs.
We would recommend that you factor the cost of installation of an induction hob into the budget you have for one.
If you want an induction hob, and they are well worth wanting because they are a fantastic hob, factoring in the cost of installation means you won't get stung at the checkout when ordering one.
Just to recap, for most induction hobs, you need an electrician to install them. However, most retailers in the UK offer a very reasonably priced installation service that is quick and easy too.
We hope this look at installing induction hobs has been helpful. For even more induction hob-related content, please explore our website further.

Scott is a writer and a passionate home chef. His passion for cooking began when he was 10 years old. Scott has been writing professionally for over five years now and loves to combine his passion for cooking with his day job.